So, Christmas has come and gone and the kids are either feeling a little deflated or on a New Year's Eve high. Either way, you are wondering how to make New Year's Eve extra-special. Here are some unique and fun activity ideas you can do with the kids on New Year's Eve…
1. Noon Year's Eve Party & DIY Dance Hall
Are the kids a bit too young to stay up all night? Why not bring the party forward to the afternoon with a spectacular DIY dance hall! Dim the lights and transform your hallways, landings, and sheds into a dance party! All need are some streamers, balloons, glow sticks, confetti poppers and a speaker! A great hack to jazz up your balloons, is to put glow sticks inside them once they are blown up, this creates a cool glowy effect perfect for parties! Once you've done this, you can tie them together with ribbon or thread and use them as bunting along your hallways, or have them scattered around on the floor. Amazon and Ebay are great for quick delivery on items like bunting and strobe lights, at very cheap prices too! All that's left after decorations is some music, so grab a speaker, CD player and (if you are a vintage lover) get out the record player! Throw on your fancy New Year's frocks and threads, and you are good to go! Whoop-whoop, it's party time!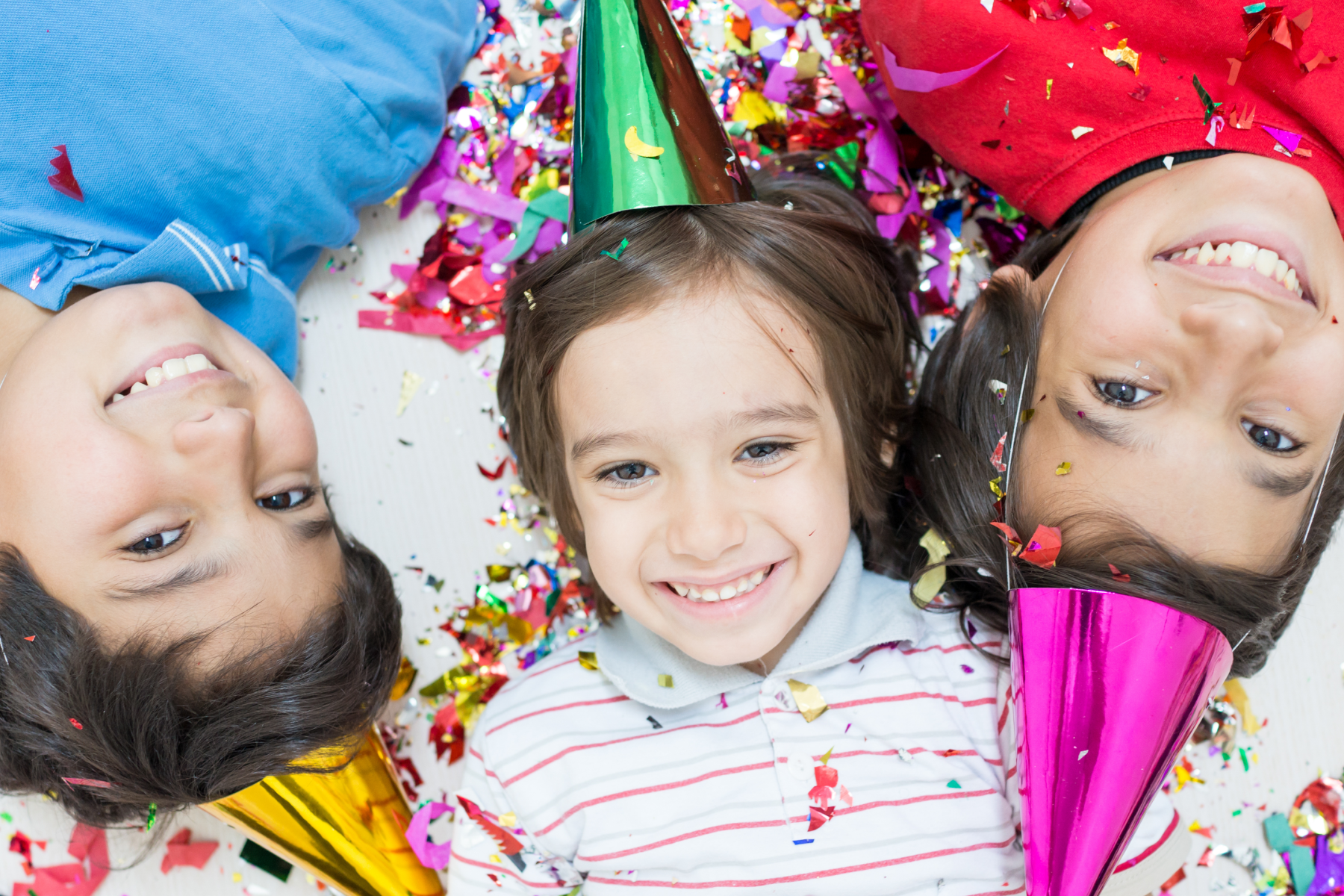 2. Try out NYE traditions from around the world
All around the world, New Year's Eve celebrations and rituals encourage luck, health and happiness for the coming year. Why not celebrate all the different fun cultural practices, activities and games from around the world?
From eating black eyed peas like Southern Americans to chowing down 12 grapes on a skewer for each exact stroke of midnight like the Spanish. Or what about giving out coal and gold like the Scotts? In Germany marzipan pigs are a symbol of good luck on New Year's, and often gifted to loved ones! – I know what you are thinking, Percy Pigs anyone? If you live near the coast then get jumping over those waves! In Brazil people will dress in white for good luck and peace in the New year. After midnight, they head to the beach, watch fireworks, and then jump over 7 waves.
It's a great way to have fun over the New Year, whilst also trying something new and learning about the world around you.
3. New Year's Eve Party Scavenger Hunt
Play against your siblings, cousins and friends in the ultimate NYE scavenger hunt! This one is perfect for daytime and nighttime fun, whether that be a family night in or a family party. What's also great about this activity is how easy it is to make, with so many printable scavenger hunts online, just print, cut out and hide each part of the scavenger hunt around your house & garden. You can also laminate them as well (if you have those facilities) so that you can re-use them! If a printer is not available to you, you can always make them together on bits of card or out of household items! Pick a glitzy prize for the winner, and some little consolation prizes, and that's it!
4. New Year's Eve Wishing Tree
Get crafty with a New Year's Eve wishing tree! Use real twigs and smaller branches and place in a vase to form a little tree. Print, paint or draw the outline of stars in different colours onto white paper. Once it has dried, write your wish for the year in the centre. Hole punch the top of the star; this can be done with a pencil and scissors (if you fold the section you want to hole punch and make a small snip), if you do not have a hole punch. Thread gold, silver, (or both) through the hole and attach it to the tree. Before you know it, you'll have a budding and blossoming tree of wishes!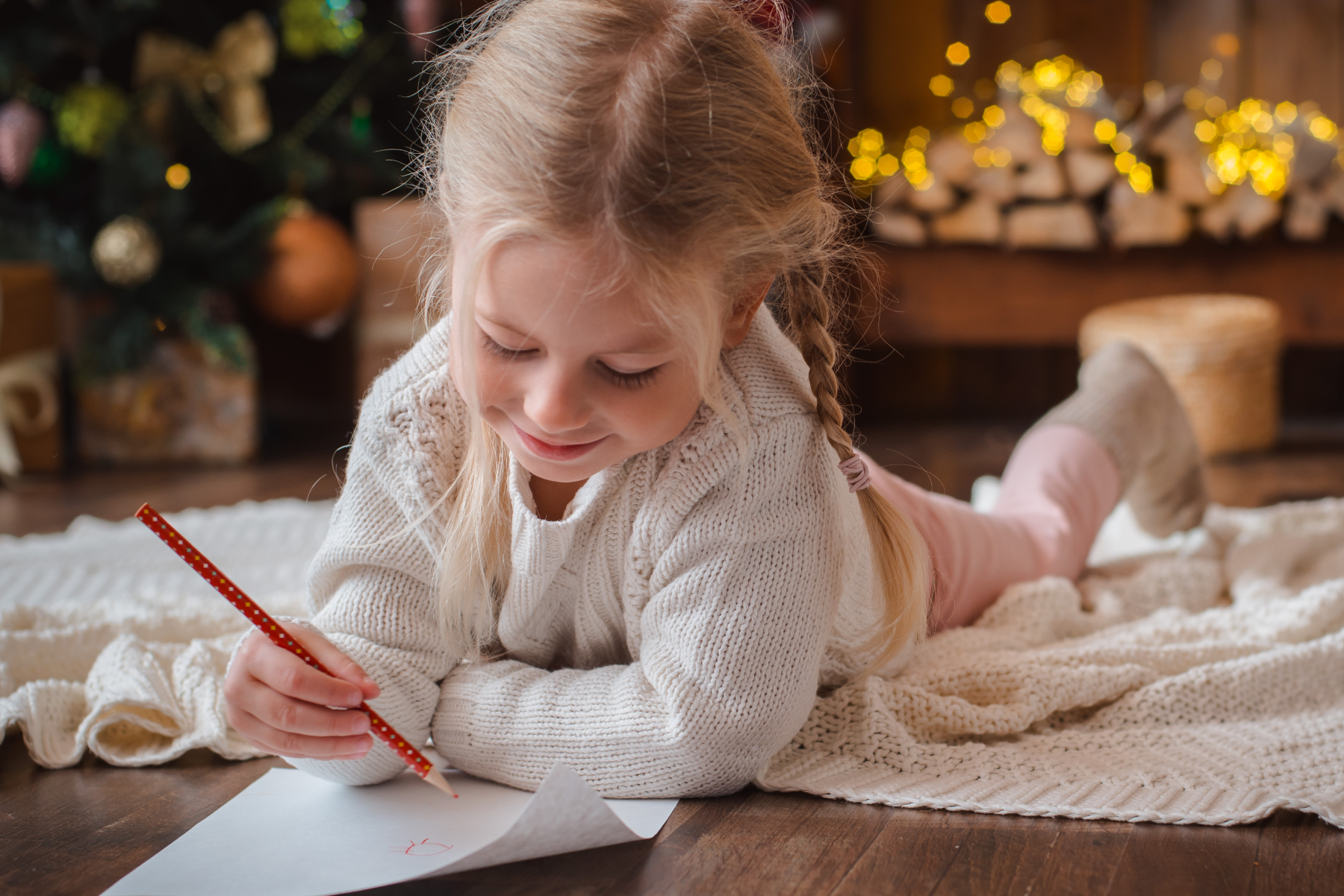 5. New Year's Eve Time Square Playdough
This is for the lil' ones! There is no child in the world who dislikes playdough! There are so many things to do with it and so many ways to make it more fun, so for NYE, why not add some glitter to your easy-to-make mix? We'll call this one the New Year's Eve Time Square Playdough!
2 cups plain flour (all purpose)

2 tablespoons vegetable oil (baby oil and coconut oil work too)

1/2 cup salt

2 tablespoons cream of tartar

1 to 1.5 cups boiling water (adding in increments until it feels just right) gel food colouring (optional)

A few drops of glycerine for stretch and shine!

Pack of glitter – you can get multiple packs for a cheap price at the £1 shop, supermarkets and Wilkinsons!
It's a super easy recipe that doesn't involve the oven, just lots of elbow-grease when mixing!
6. Kiddie-cocktails for your New Year's Eve Party
Can I get milk on the rocks with a twist? At Christmas parties there are always dazzling cocktails from every colour under the sun, served in the most glamorous of glasses with exceptional trimmings. Get the kids involved in a safe kiddie-fied way by making their own colourful mocktails! Here are a few ideas…
Pina Colada substitute – Delicious frothy milkshake with choc-chip cookie on the edge of a cocktail-flute glass.
New Year Sunrise – orange juice, sugar free lemonade, grenadine, orange slices or other fruit to serve.
Candied Champagne – Lemonade, a dash of lime cordial or blackcurrant cordial (if you want pink champagne), colourful sweets like gummy bears, sour patch kids, tangfastics, rainbow belts, strawberry bootlaces etc… Or you could put strawberries in if you don't want too much sugar for your kids.
Candy floss and raspberry ginger ale – Only two ingredients for this drink, candy floss and raspberry ginger ale! You can add extra trimmings like glace cherries, strawberries, raspberries on a cocktail stick. Milk bottle glasses look good with this drink, or you could use plastic ones to be on the safe side!
Orange Creamsicle – 1 tablespoon orange sparkling sugar, ½ cup crushed ice, ½ cup orange soda, ½ cup cream soda, 1 tablespoon grenadine, 1 maraschino cherry with stem Sliced oranges to garnish.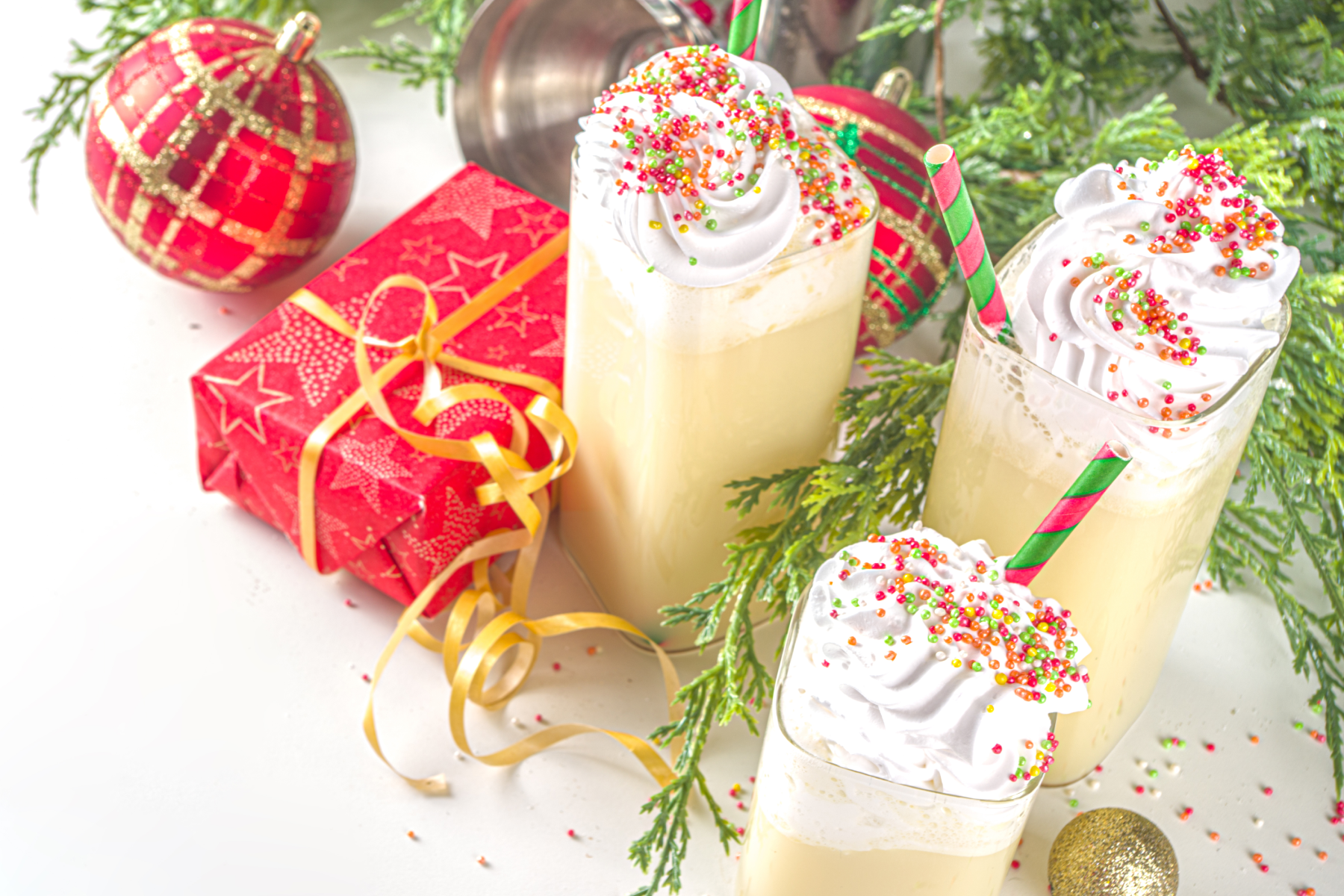 7. Balloon Countdown
This one's for the very excitable children who love to countdown the hours until midnight. All you need are some balloons, pins, a large piece of cardboard or paper (A2 / A1) and a marker pen! Draw 2 clock hands at the centre of your card. Lightly mark out where you plan to put 12 blown up balloons, to replicate a clock face. Blow up your balloons and write the numbers from 1 – 12 on each balloon. Pin each balloon to the cardboard / paper in the correct order to create the clock face. Next, pin up your big countdown clock to the wall. Now your countdown clock is done, all that's left is the popping! Every hour of the countdown, your child can safely use a pin, pencil or scissors to pop each balloon!
8. Play the 'Best Moment of the Year' game (pssst it's FREE!)
Reminisce about the most heart-warming, funniest and best moments of the year in The Best Moment of The Year game. It's a great opportunity for some positive reflection over a difficult year. This 'printable' game is particularly good for older children and teenagers but would be great for little ones too, as it encourages them to articulate their thoughts. Have a few giggles with the kids and get closer this NYE!
9. Go for a long walk somewhere and explore!
Get some fresh air! Start your new year's resolutions early and get that exercise in pronto! There is nothing better than a flow of feel-good endorphins in both your body and your kids. Go exploring on farms, in woods or play in parks. Venture out from the city, for a simple and scenic day out! Here are a list of some great places to visit:
10. Stargazing
The week of Christmas and New Year can be hectic, so why not throw on your layers, hats and gloves and celebrate the New Year taking in a magical sky view. This doesn't have to be in your garden, you can find your local park, woods, beach or wherever your favourite view is. Share your wishes and hopes for the New Year, for some quality time with your family.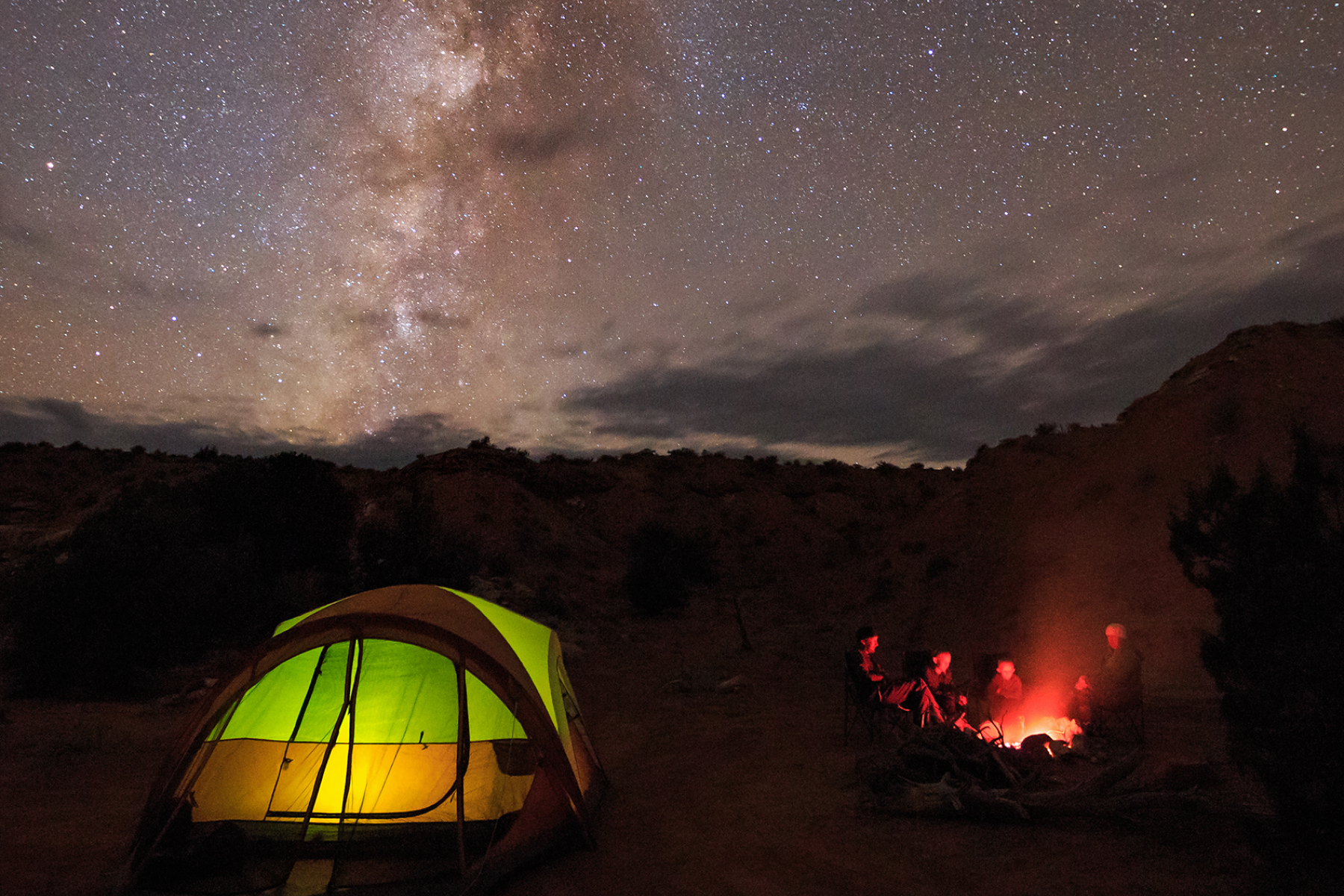 Found some fun activity ideas to do with the kids this NYE? If you are looking for more New Year's inspiration or last minute Christmas ideas, check out our other blogs for the latest updates, hacks and events!
| new years eve fireworks | family new years eve parties | Best Christmas present ideas | things to do between christmas and new year | christmas eve ideas | Winter activities |