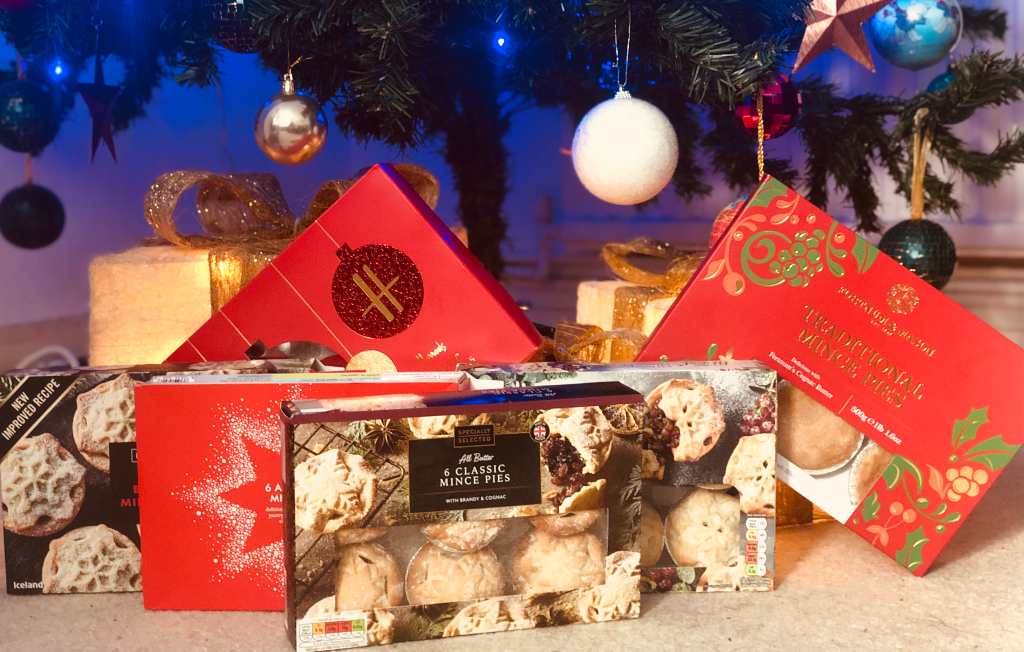 There are so many signs that Christmas is on its way. For some it's the John Lewis or Coca Cola adverts. For others it's Black Friday. Some leave it as late as the day they can open the first advent calendar window.
But for me, it's the first taste of a mince pie. Don't get me wrong, I don't advocate them going on sale in October as some shops have taken to – I'm not a festive mad man! But when the shelves begin overflowing with festive packaging, I can't resist any longer.
There's little that gets me into the Christmas spirit than a proper tasting mince pie. The mix of fruit, festive spices and a little kick of brandy or cognac is like a liberal tinselling of your gastro intestines. I like mine slightly warmed with a generous glug of single cream. But it struck me a few years back, there is a spectrum of quality from most of the main supermarkets.
I started sharing my views with friends. I don't profess to be an expert, but I know what I like. It's become somewhat of a festive tradition – one I can fully embrace knowing I get to sample all the pies I can in the 6-7 weeks running up to Christmas day… knowing the best performer is the one I treat the family to around the dinner table.
This year my humble opinion is liberally dusted over 10 fine pie contenders. I hope they serve to give you a steer of what makes a good pie; perhaps better than a 5-star rating in Which? Magazine might anyway. And if not, well… we could all use a bit a giggle this year anyway.
LIDL DELUXE ALL BUTTER MINCE PIES – £1.79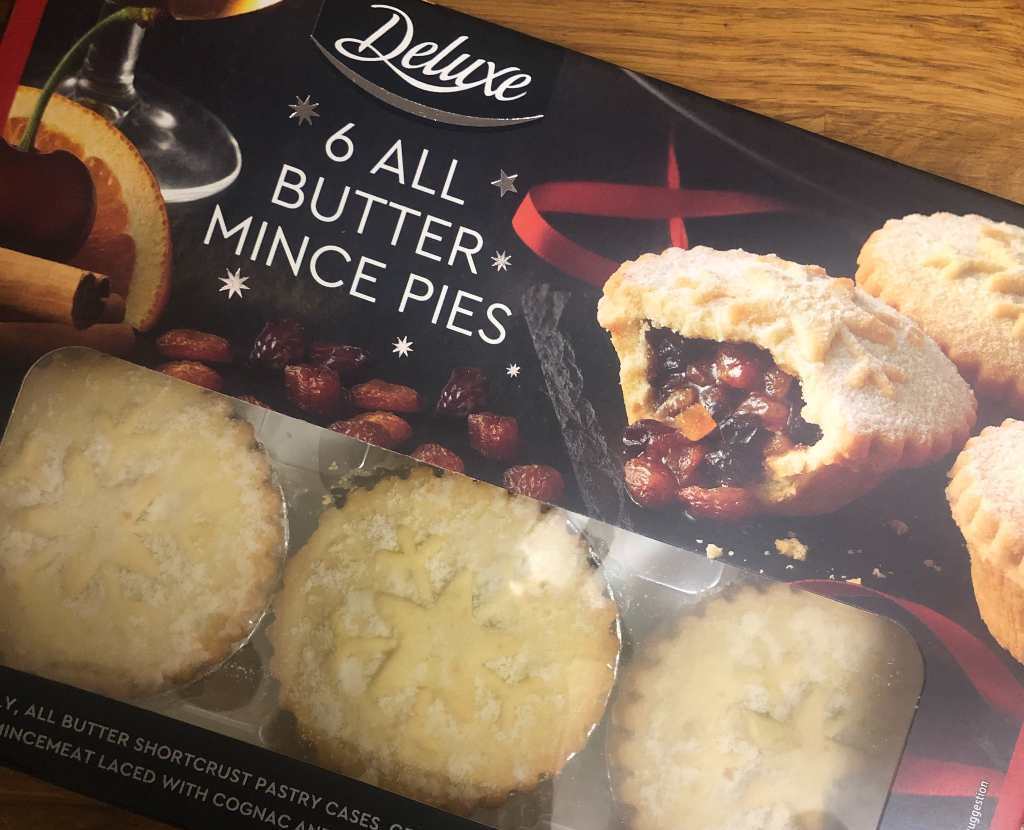 Lidl have emerged as a contender in recent years. The Jennifer Lawrence of festive baked goods – coming from nowhere, stealing hearts and minds as a much-loved cult figure. This year, they're reliably crumbly as ever, with a pleasant fruity/spice balance. There was no knockout cognac punch, but by no means offensive.
Score: 7 Pies out of 10
FORTNUM & MASON TRADITIONAL MINCE PIES – £15.00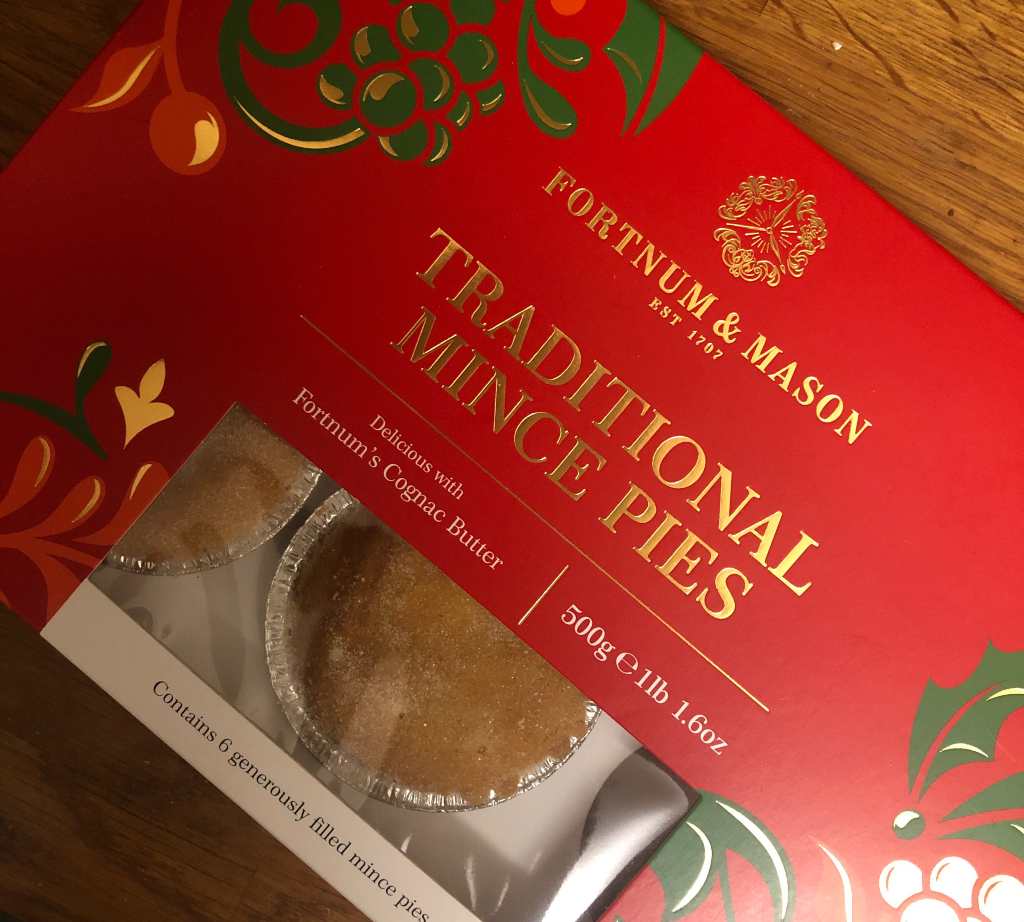 I'm from a fairly modest background. So when generously offered the chance to sample the most quintessentially British stores offering, I was a little conflicted. Could I appreciate the subtleties of such a refined pie? I'd like to think so. I grabbed my silver spoon and tucked in. I must say, the filling was divine! Chunky, popping fruit beautifully blended in the mincemeat. But sadly, the hard tops separated from the casing, like a bad pastry toupee. The illusion was shattered, as were my dreams.
Score: 7 Pies out of 10
TESCO FINEST ALL BUTTER PASTRY MINCE PIES – £1.75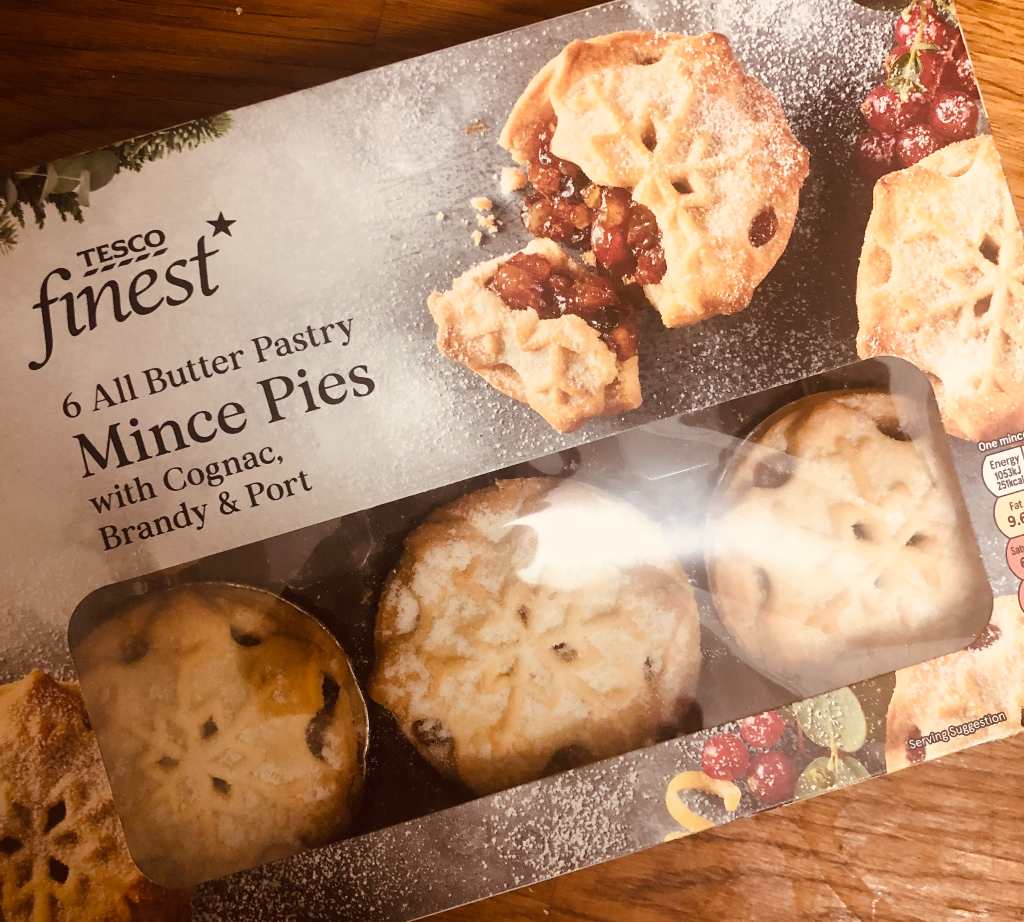 Beauty is in the eye of the beholder (or the 'pie' of the beholder?). The aesthetic of Tesco Finest promised everything a mince pie should. But what lies beneath? Well, the first bite was overcome with citrussy zest! Was my accompanying cream on the turn!? No – the filling was like being kicked by a lemon-fuelled mule. Such promise, such a shame.
Score: 4 Pies out of 10
SAINSBURY RUM, PINEAPPLE AND COCONUT MINCE PIES – £2.00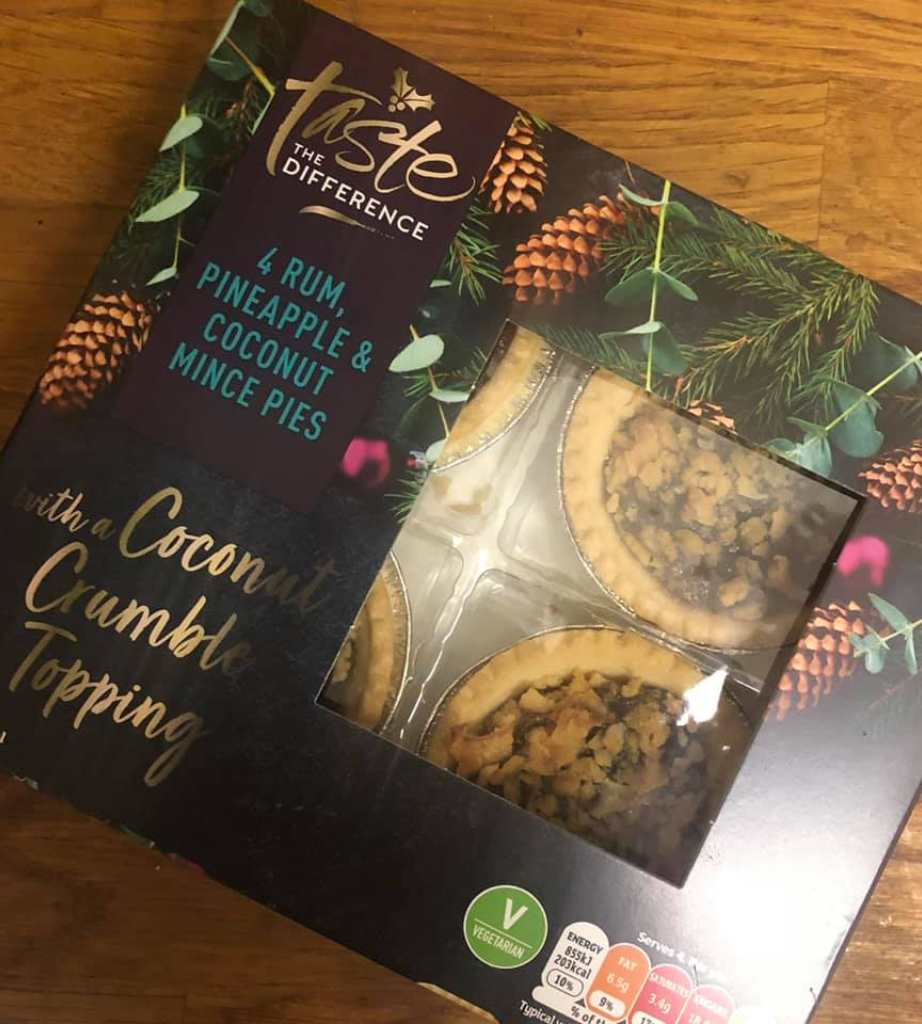 The bauble rolls this year with an unusual choice from Sainsbury's – befitting an unusual year. Any other Christmas, the words 'coconut' and 'crumble' would have me recoiling in horror. 'Sacrilege!?' I hear the pie purists cry 'What is this? Amateur hour?!' But, I say, what the hell! 2020's a write-off anyway.
Well, these won't be convincing me to change my traditions any time soon. While the casing showed promise, the sickly sweet filling was the proverbial coal in the stocking. Better to come I'm sure.
Score: 4 Pies out of 10
MR KIPLING MINCE PIES – 97p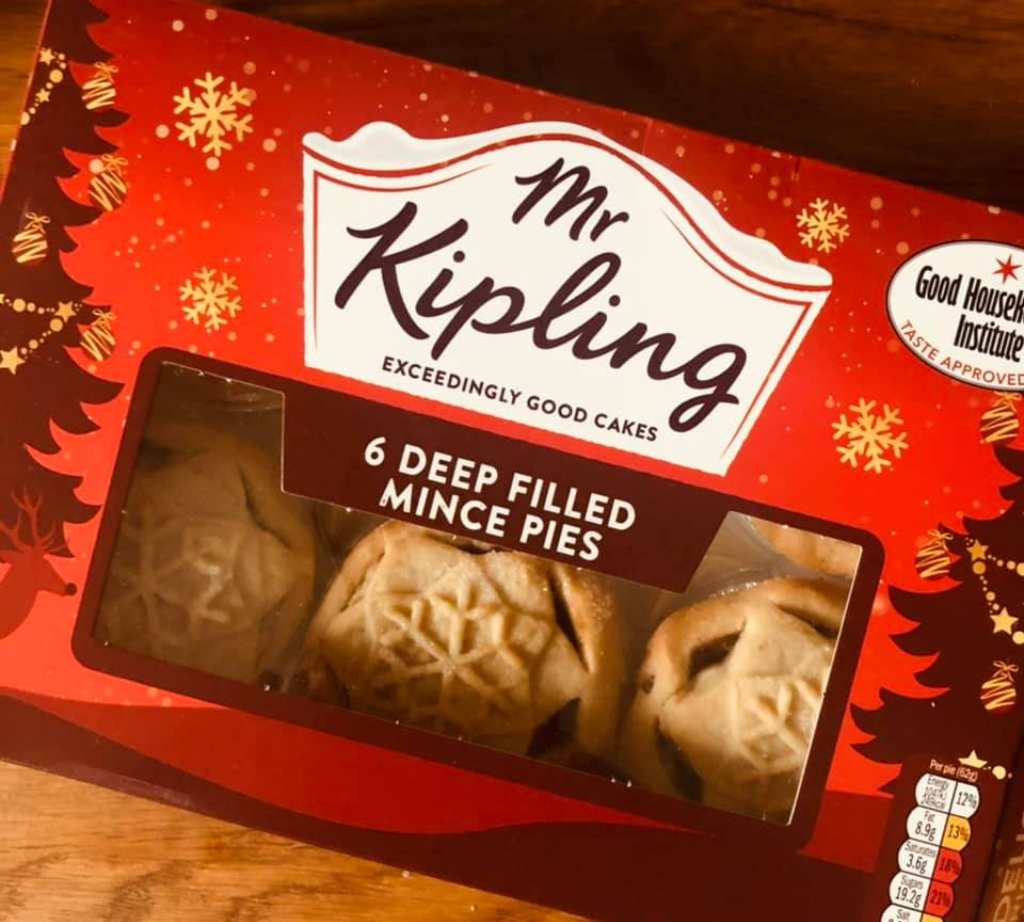 Far be it from me to sound anti-capitalist; after all, most of my pie consumption comes from soulless supermarkets. But I've always steered clear of Mr Kipling… they just feel that little bit more 'manufactured' (?). Like a pie assembled by Simon Cowell in a reality contest.
But, in the spirit of 2020, I lowered the drawbridge. 'Come forth Kipling' I uttered 'Show me your wares'. And friends, I'll shock you… they weren't half bad. Thick, plentiful pastry with a bountiful fruity filling. Bereft of any kick I'm afraid (very much a PG rated pie), but still a pleasant surprise… exceedingly so.
Score: 7 Pies out of 10
ALDI SLOE GIN MINCE TARTS – £2.49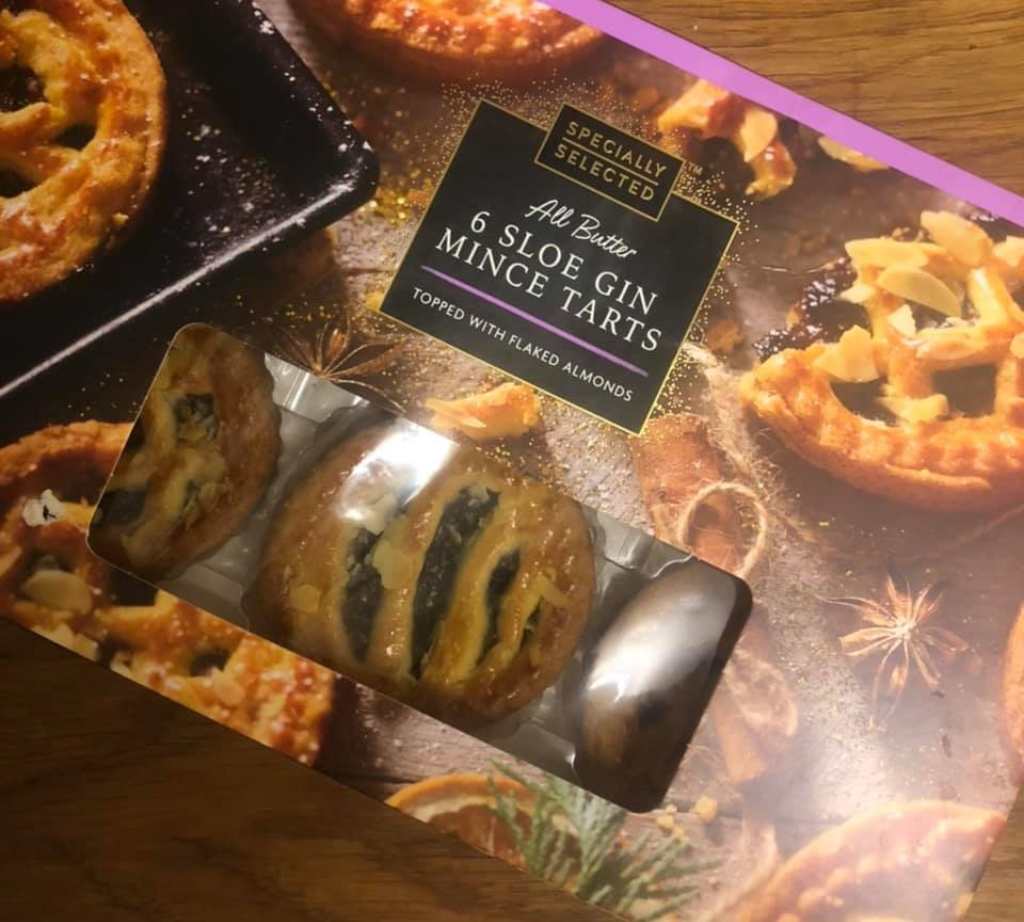 When is a pie, not a pie? When it's a tart.
This years culinary sleigh ride takes us into uncharted territory. Any other year, these Aldi creations wouldn't even merit a glance… but as we've said, this is no ordinary year.
So set discrimination aside. 'Tis the season after all, and it's still butter and eggs baby. I have to admit though, the texture took some getting used to. Gone was the crumbly shortcrust, replaced with a sticky, almost puff-like pastry. But then… what's this?! That most British of tipples, sloe gin, delicately lacing the filling?? Hmmm, those Bavarian maestros at Aldi might just be on to something. If only they hadn't gone down the tart route – could've been a contender.
Score: 6 Pies out of 10
HARRODS CLASSIC MINCE PIES – £10.00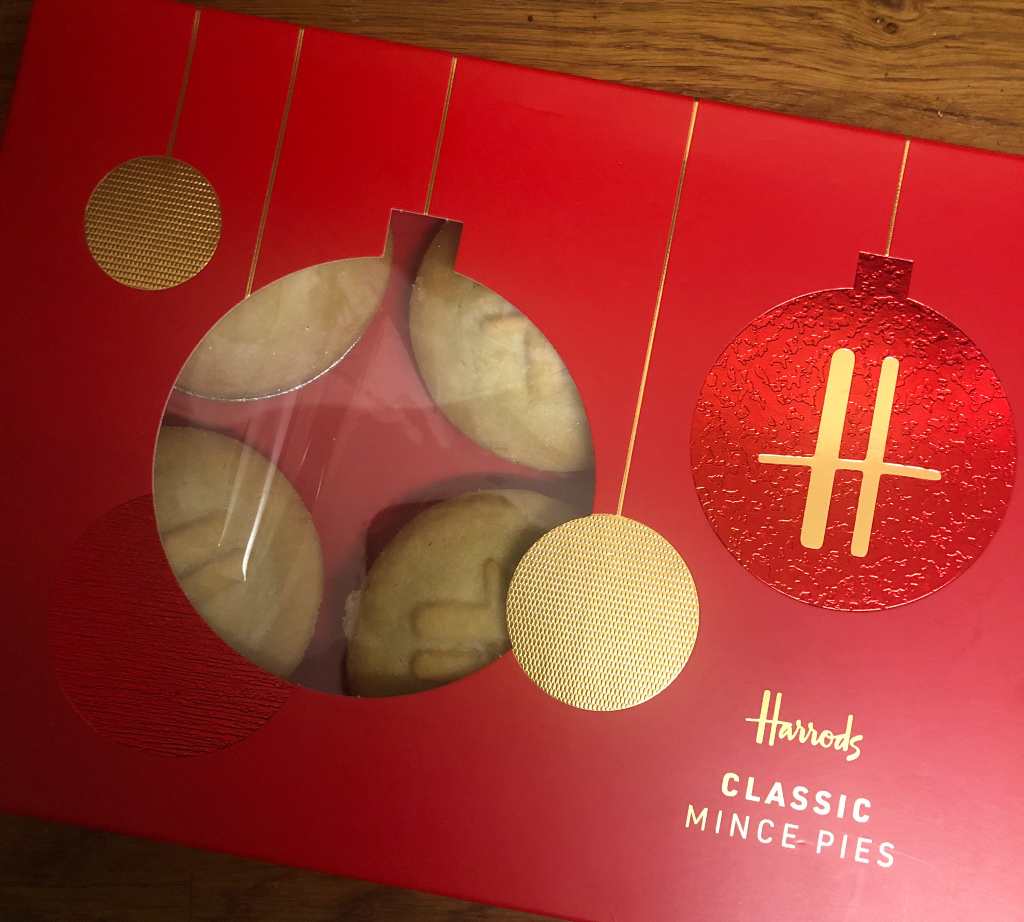 On a school trip to London many years ago, me and my friends were refused entry to Harrods. They clearly didn't like the look of us. And now look at me, bestowing judgement on their mince pies. The presentation was exactly as you'd expect – the famous logo pristinely pressed into the casing. The aroma on first cut was pure festive. BUT… the filling, a little claggy. The crust a bit tough, almost crispy. As my better half put it – ''money can't always buy class''.
Score: 6 Pies out of 10
ALDI SPECIALLY SELECTED CLASSIC MINCE PIES – £1.79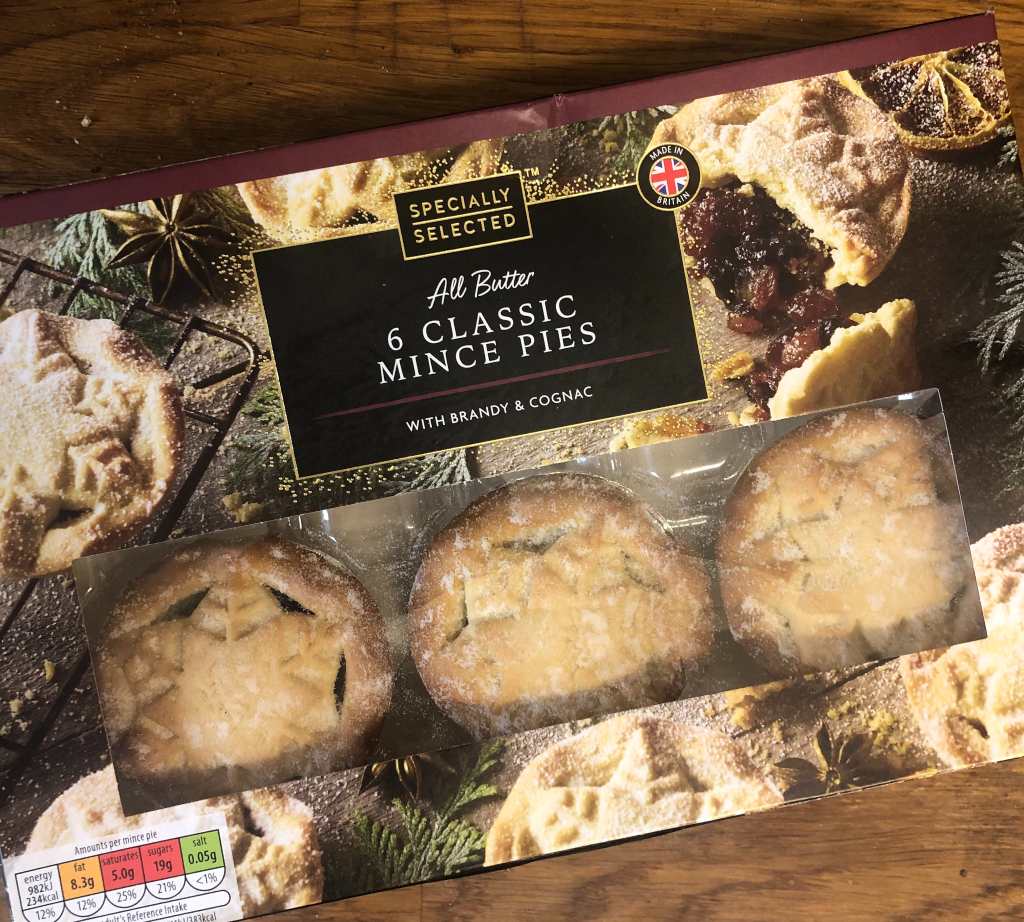 Imperfections can be a sign of love and craft. Aldi have embraced this for some years. Their pies have a certain undefined individuality, like they've been baked in the local bakery rather than mass produced on a conveyor belt. But how about the taste? Well, they're structurally sound as you break into them. Very nicely balanced, with a generous kick at the end. A little stingy on the amount of filling – a shame, as otherwise they'd have led the race.
Score: 8 Pies out of 10
M&S FOOD ALL BUTTER MINCE PIES £2.00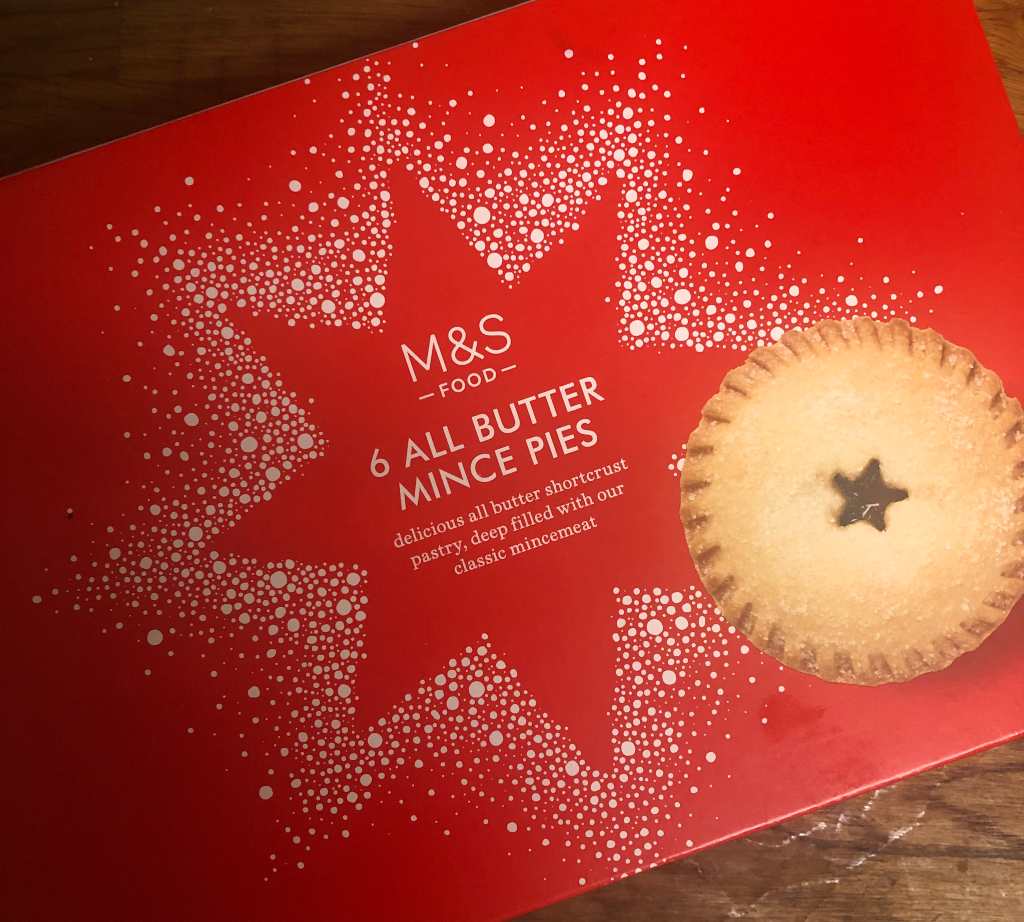 Christmas is a time we can all embrace our inner kitsch. Because of this, can't say I'm a fan of the minimalist packaging. Nor the pies weird Jammy Dodger inspired casing. But it's all in the taste, of course… and, friends, they're up there. 'Deep fill' is banded around far too much these days, but these live up to the moniker. A little lacking in kick, but a great performer.
Score: 8 Pies out of 10
ICELAND LUXURY ALL BUTTER MINCE PIES – £1.89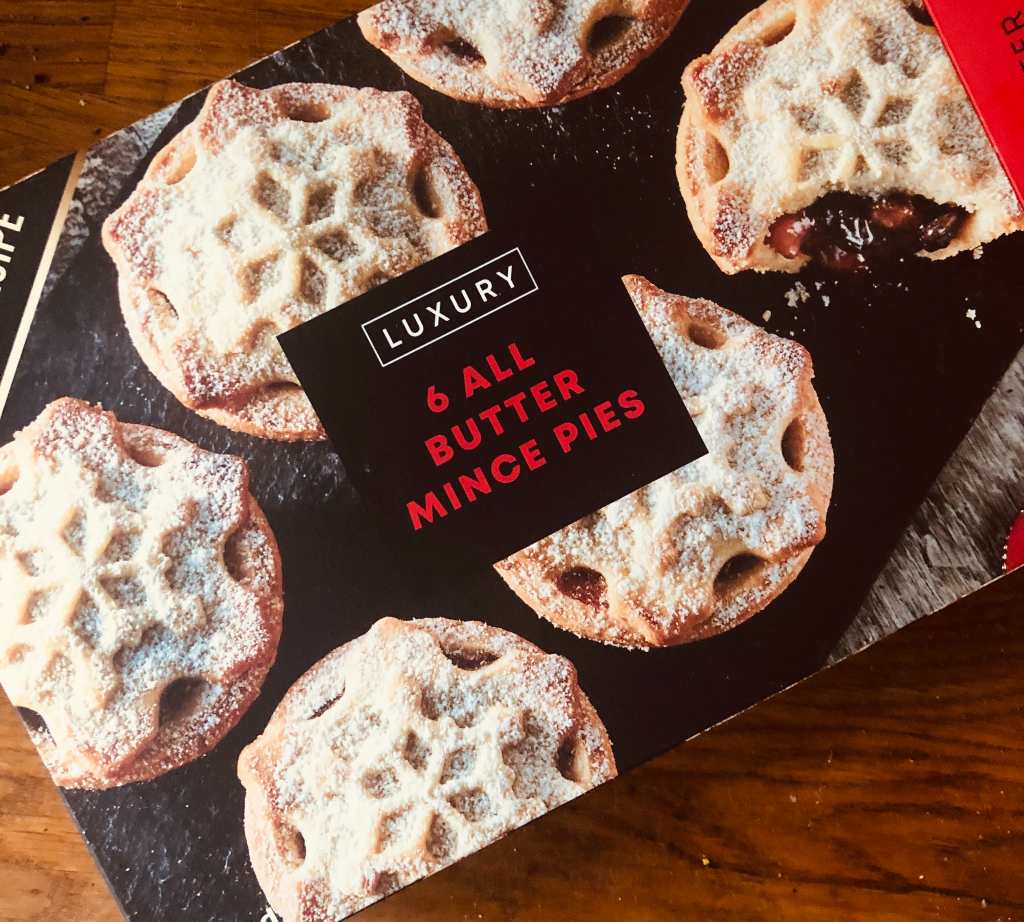 We all love an underdog. And you have to say, a supermarket more known for its freezer aisle than anything else must surely be classed as the plucky upstart. Expectations weren't high. But here's the thing… for me, the perfect pie consists of delicate crumbly shortcrust, a generous but balanced blend of spiced fruit and the brandy after kick. And they come the closest to hitting this holiest of trifecta's. Yes, they're simple, but when simple is this good, what more is there??
Score: 9 Pies out of 10
So, there you have it. My pie pilgrimage continues. There are several store offerings still to be sampled – Co-Op, Waitrose, ASDA and Morrison's all boxed and ready to go in the weeks to come….watch this space.
But, based on this varied sample, you can't go far wrong with ICELAND for your Christmas feast this year. So, grab a spoon, whatever accompaniment takes you fancy and get stuck in. It's Christmas after all, and we all deserve a bit of a treat. Yule not regret it.
Merry Christmas!