With Christmas on the horizon, decorations will soon be coming down and the Christmas tree will stand so tall, aglow with fairy lights and tinsel. But what about the rest of the house? That needs to be decorated too so, why not encourage the kids to create Christmas crafts this year to bring the festivity to your house!
Here's a list of Christmas crafts your kids can do:
Christmas Ornaments –
This is one Christmas craft that requires little effort and lots of fun. It's also great if you want to get out of the kitchen at Christmas time and become crafty! There are many ways to make an ornament, from simple paper ones representing festive objects like candy canes, Christmas crackers or using twigs to create nature-inspired ornaments.
And if the kids are feeling extra creative, they can incorporate their Christmas decoration crafts with beads, glitter, buttons, ribbon, etc. The sky's the limit when it comes to making these cute ornaments!
Candy Cane Garlands –
This is another craft that takes very little time and can be crafted using items found around the house.
You'll need:
Long red pipe cleaners
Long white pipe cleaners
Ribbon
Start with tying the ends of the red and white pipe cleaners together to make the base.

Then, simply twist them around each other, until you reach the other end.

Once you've reached the end, use a ribbon to keep the pipe cleaners together. And you have your candy cane garland!

Lastly, drape the garland off the staircase, fireplace or wherever you choose!
A simple but effective Christmas decoration!
Decorate Cookies with Icing –
These are easy to make and perfect for younger kids.
Either bake your own cookies or if it's easier, buy some ready-made Christmas shaped cookies!

Then you'll need to make some icing that will top your cookies. If your kids want green icing for Christmas trees, then add a few drops of green food colouring, or for any other colours they want.

After making your desired colour, grab a teaspoon or an icing bag and spread the icing over the cookies, it'll get a little messy but that's what makes it more fun!

Once the cookies are covered with icing, it's time for decorating! Whether you use colourful icing pens for tinsel, sugar balls for baubles, or sugar snowflakes, the world is your oyster when it comes to decorating.

After all your cookies are decorated…it's time for the best stage, eating them! Enjoy!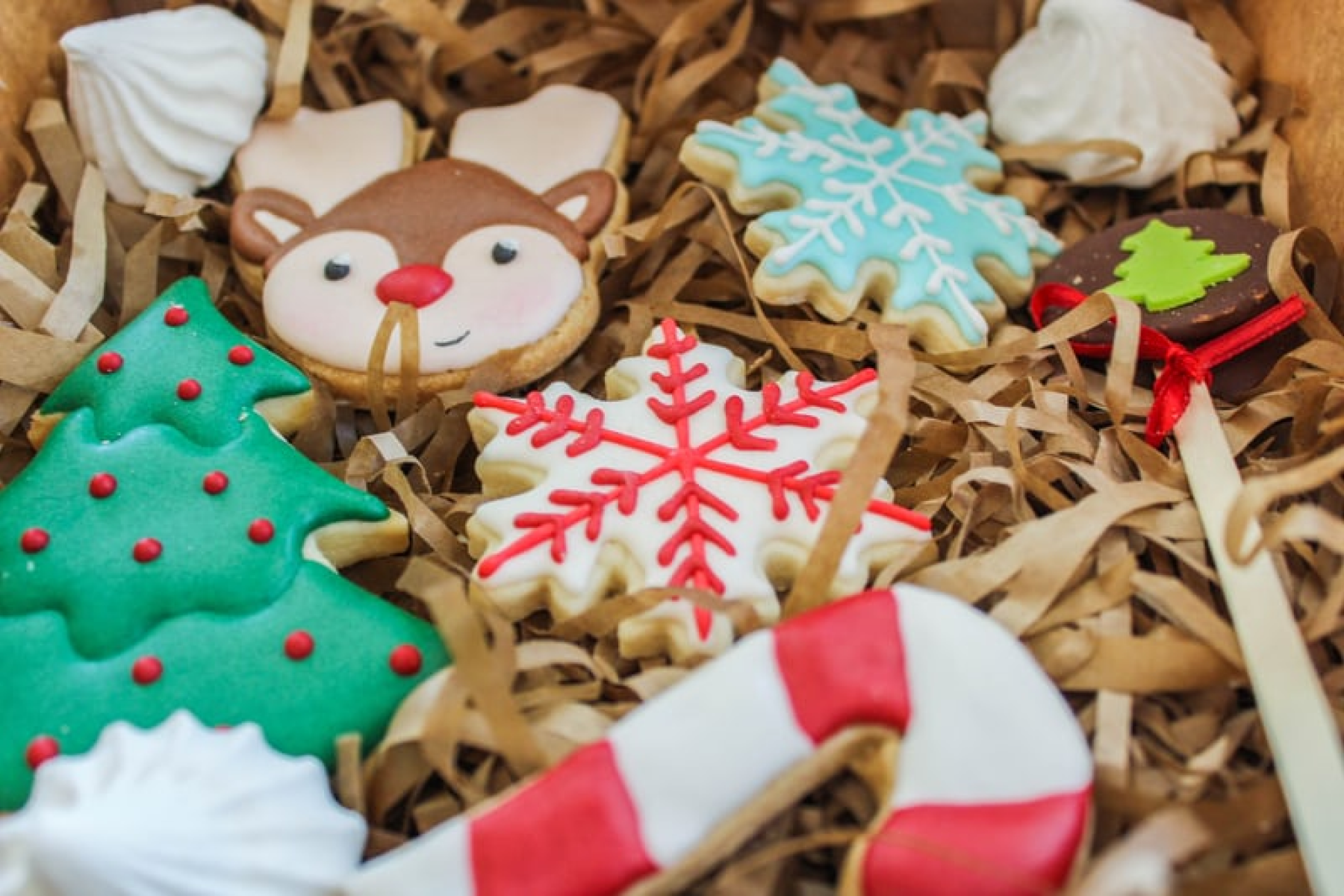 A Christmas wreath to hang on your window –
Be different this year and make a bigger wreath that you can hang from your window instead, it would make an ethereal looking decoration that is more special being made by your kids. They're inexpensive, easy to make, and they look beautiful hanging off your window. The feeling of accomplishment when you and your kid's craft homemade decorations, will fill you with glee. And we'll tell you how to make one!
You'll need:
A hula hoop
Fairy lights (preferably battery operated, but a plugin is fine too)
Tinsel
Mini baubles
Grab your hula hoop and place it flat down.

Then wrap some tinsel around the entire hoop, whatever colour you want!

After that, you can then wrap some battery operated fairy lights around the tinsel on the hula hoop.

Once the tinsel and fairy lights are wrapped around, add some mini baubles by either taping them on the hoop or tying them on.

Then once that's done, hang it from the window or tape it on the glass. Watch your hula hoop wreath twinkle in the night and see how yours will stand out against everyone else's!
Gingerbread Houses –
For all lovers of gingerbread and sweet treats, this one is for you. It's a chance to get creative and have a treat in the end (if you decide to eat it).
You'll need:
A gingerbread house making kit (unless you decide to make your own)
A plate to place the house on
Sweets and chocolate to decorate the house
Icing sugar
To build your gingerbread house:

Prepare the icing: This will help stick the pieces of the gingerbread house together and to decorate with.
Building the walls: Grab one of the side pieces and pipe icing lines onto the reverse of the biscuit. Then attach the end piece of the house to the icing lines and hold them together. Once they're securely in place, repeat the process until you have all four walls of the gingerbread house together.
Attach the roof: Pipe down the reverse sides of the front and back roof panel, one at a time and then add the roof section. When both roof pieces are attached to the house, pipe an icing line across the top to secure them.
Piping decorations: Now here comes the fun part, use the rest of the icing to pipe lines and patterns on the gingerbread house for decorations!
Sweet decorations: As you ice, stick pieces of chocolate or sweets on the house to create. You can even use pieces of gingerbread biscuits, mini candy cakes or sugar sprinkles.
Finally, sprinkle a bit of icing sugar on the house to give it that snowy, Christmassy feeling.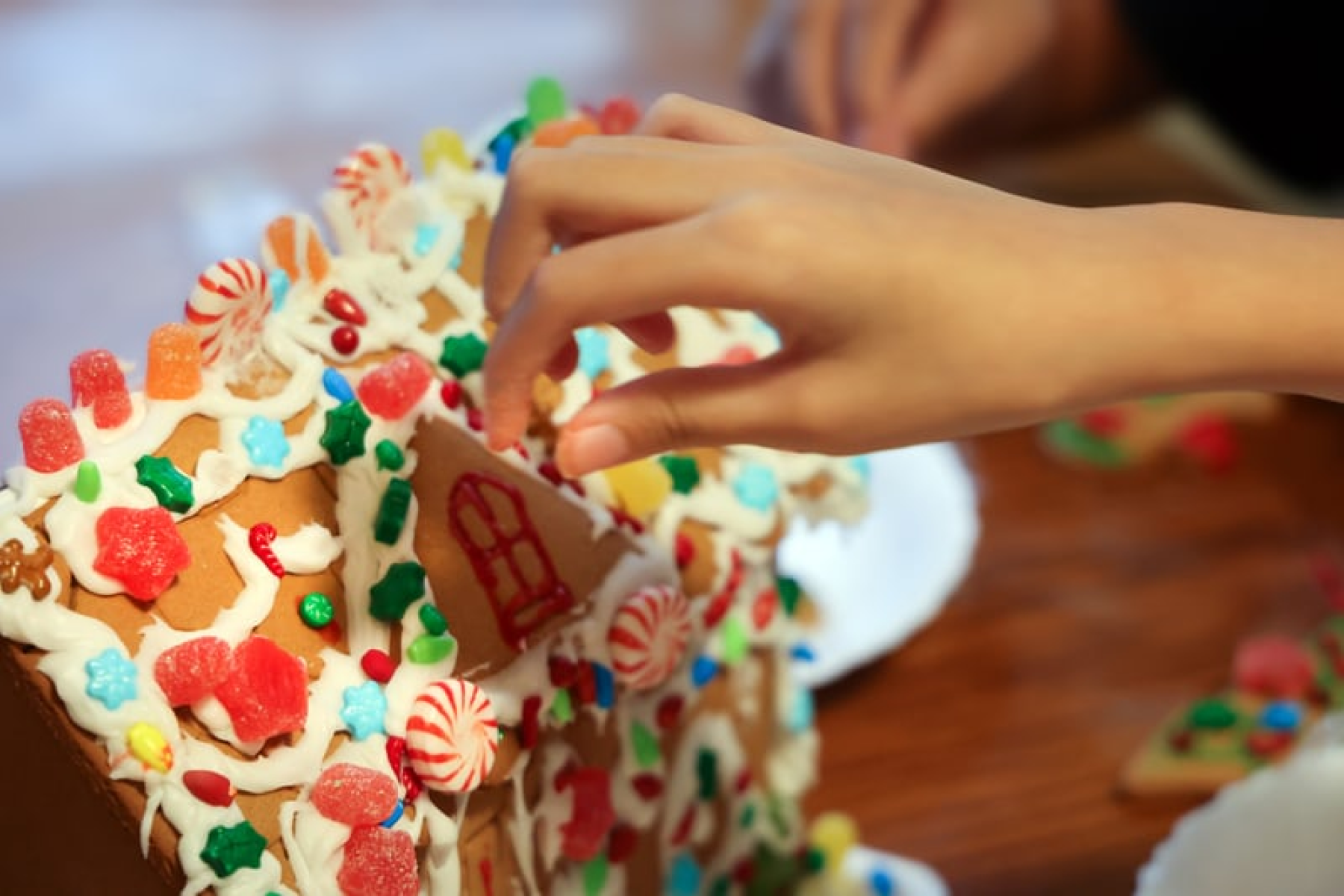 Christmas Stockings –
Stockings aren't just for Santa anymore. Your kids can help make their own stocking by cutting two sock shapes out of a piece of fabric and sewing them together. Once they represent a sock, you can decorate the exterior by sewing buttons on the sides of the stocking or cotton wool balls to the top of it. Once finished, tie a ribbon and dangle it either from the kid's bed or the fireplace.
Paper Snowflakes
–
Snowflakes are classic Christmas crafts. They're easy to create and make for endless fun and design!
You'll need:
A pencil
A plate or something circular to draw around
A pair of scissors
Lots of paper
Tape or ribbon
Glitter (optional)
To start, grab a plate or something circular and place it flat on a piece of paper.

Then draw around a circular item with a pencil. After that, with an adults guidance, use scissors to cut around the circle shape.

After the circle has been cut out, fold in half and fold in half again, until you have a cone shape.

Next cut out little triangle pieces or any kind of cut along the sides of the folded paper.

Once you're satisfied with the pieces you've cut out, unfold the paper and you'll see a beautiful design you've made. This is your paper snowflake!

Tie a ribbon through one of the holes in the paper and hang it off anything in the house. Or use tape and stick it to the windows.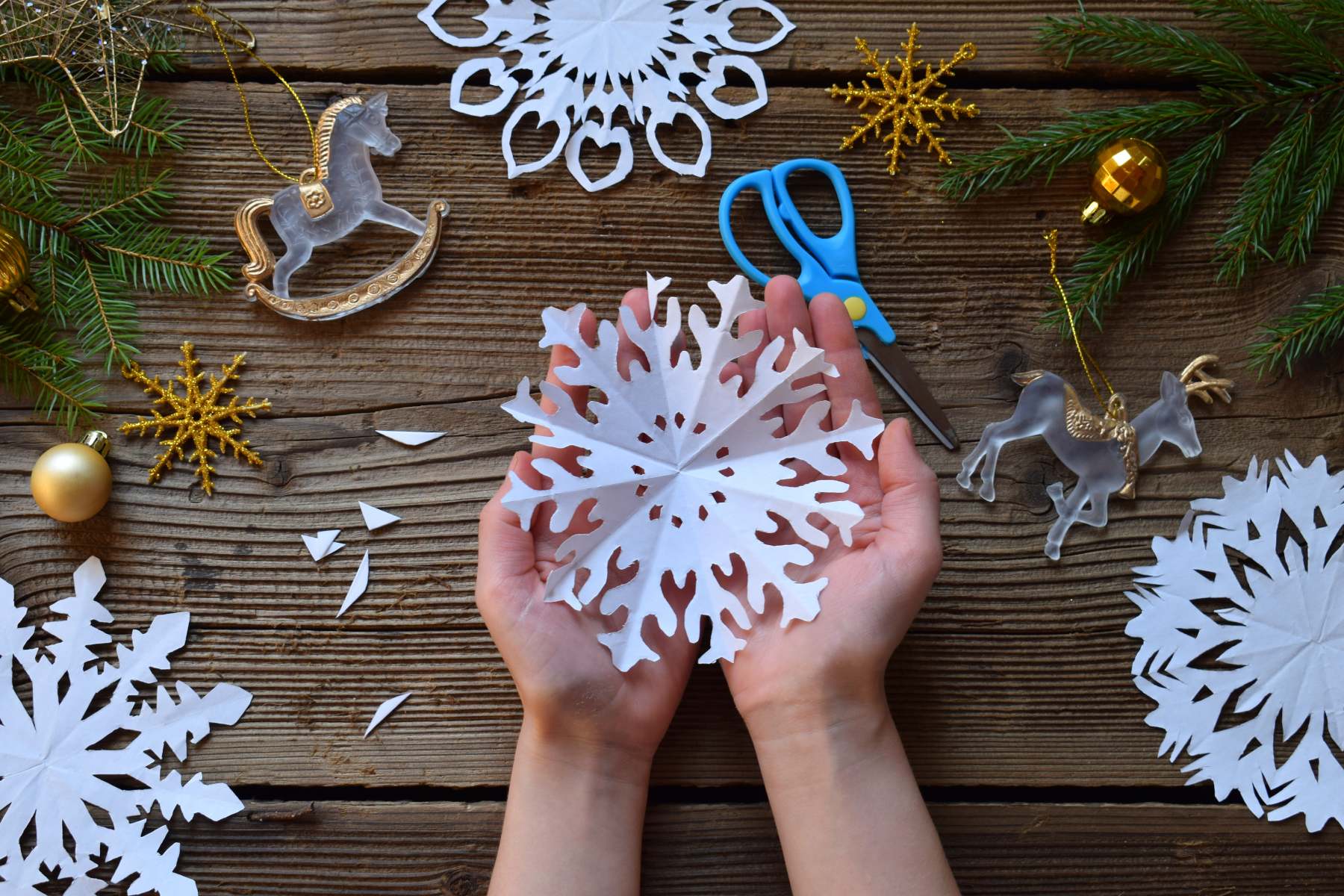 Snowman Clothes Pegs –
A simple but adorable Christmas craft to get your kiddies involved and to help the parents with laundry!
You'll need:
Clothes pegs (how many is up to you)
White paint
Black marker pens
Pipe cleaners (any colour)
Small orange pompoms
Paint your clothes pegs white so they will look like the body of the snowman.

Then grab the black markers and draw the smile, eyes and buttons on the flat side of the peg.

Grab a small orange pompom ball and stick it on the peg as the snowman's nose.

After that, cut a small piece of pipe cleaner and wrap it around the peg to create the scarf.

And then you're done! Your clothes pegs now look like snowmen and can make hanging your laundry fun and bring a smile to your face.
Christmas Cards –
Cards are probably the most common type of Christmas craft. They come in all different sizes, shapes, and colours, so there's plenty of creativity to go around!
You'll need:
Lots of colourful cards
Felt tips, gel pens, markers, stickers, sequins and maybe glitter (if you're feeling brave).
Glue and scissors
With the guidance of adults, the kids can create any Christmas card they want. Whether they draw a snowman, cut a robin out of coloured paper, or create paper Christmas trees decorated with sequins and glitter. It will be a creative and enjoyable experience that will surely get them into the Christmas spirit and personal touches are always make the perfect gift. After they're made, you can write messages into the cards, stick them into envelopes and post them to whoever you please!
Check out our Christmas card ideas here!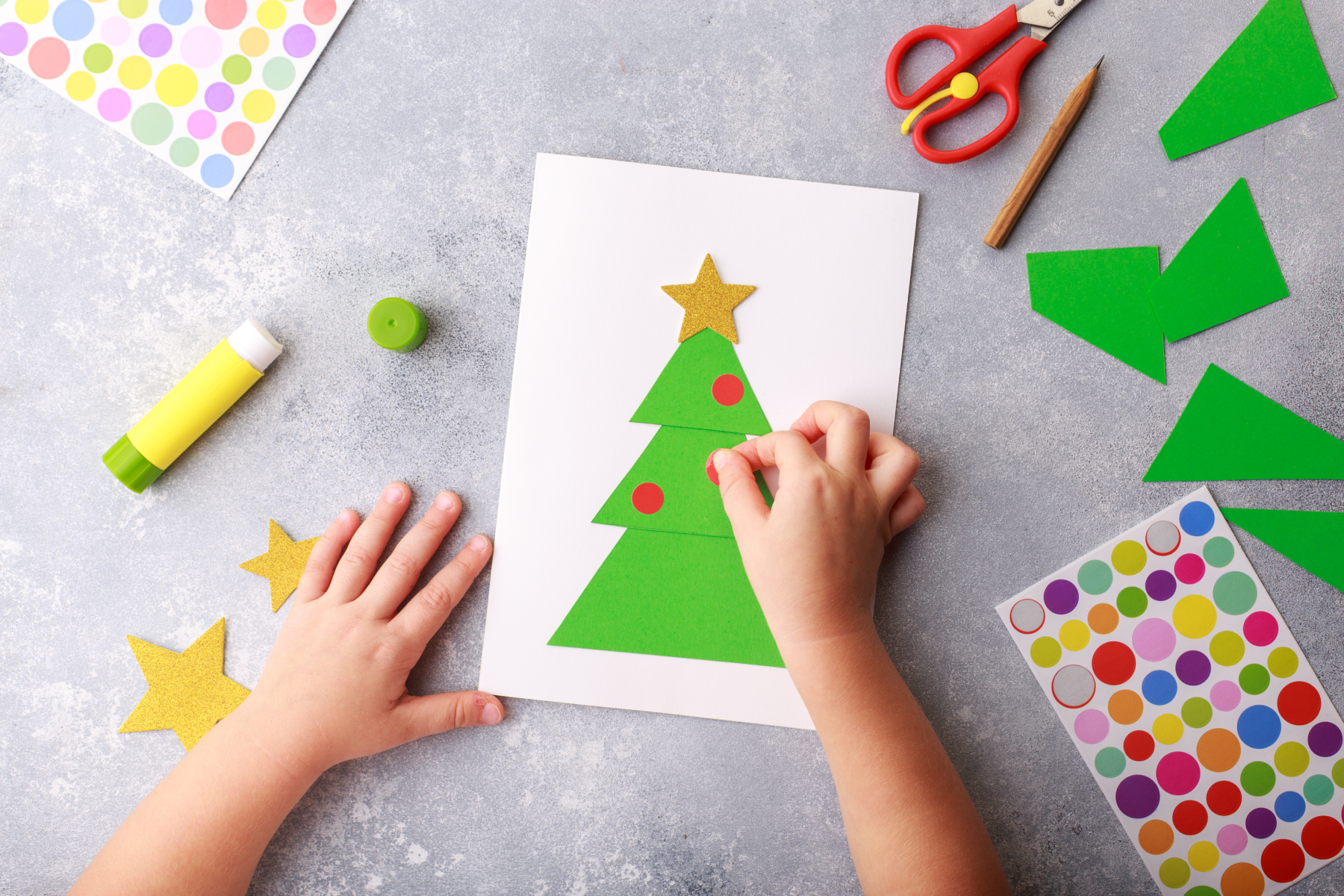 A Santa Claus Calendar –
Finally, to make counting down to Christmas super exciting, encourage your kiddies to craft a Santa Claus calendar! It's really simple and can be hung anywhere in the house where they can see and count down the days to Christmas!
You'll need:
Red paper
White paper
Paper for Santa's face (any colour)
Cotton balls
PVA glue
Black markers
Begin by cutting out a circle for Santa's face, which will be the base of the calendar. Draw his face too!

Then take the white paper and draw a beard on it, once it's drawn cut it out and stick it onto Santa's face. This is a crucial step because this is where you'll write all the days of December!

Once you've stuck his beard on, jot the days of December on his white beard.

Then cut a big triangle out of the red paper (this will be Santa's hat). Then stick the hat to the top of Santa's face.

To add to the Christmas hat, use PVA glue and stick the cotton balls on the base of the hat, to create that fluffy feel and one ball on the top of the hat.

As each of the days of December go past, have your kids stick a cotton ball on the date until Santa's beard is complete and full!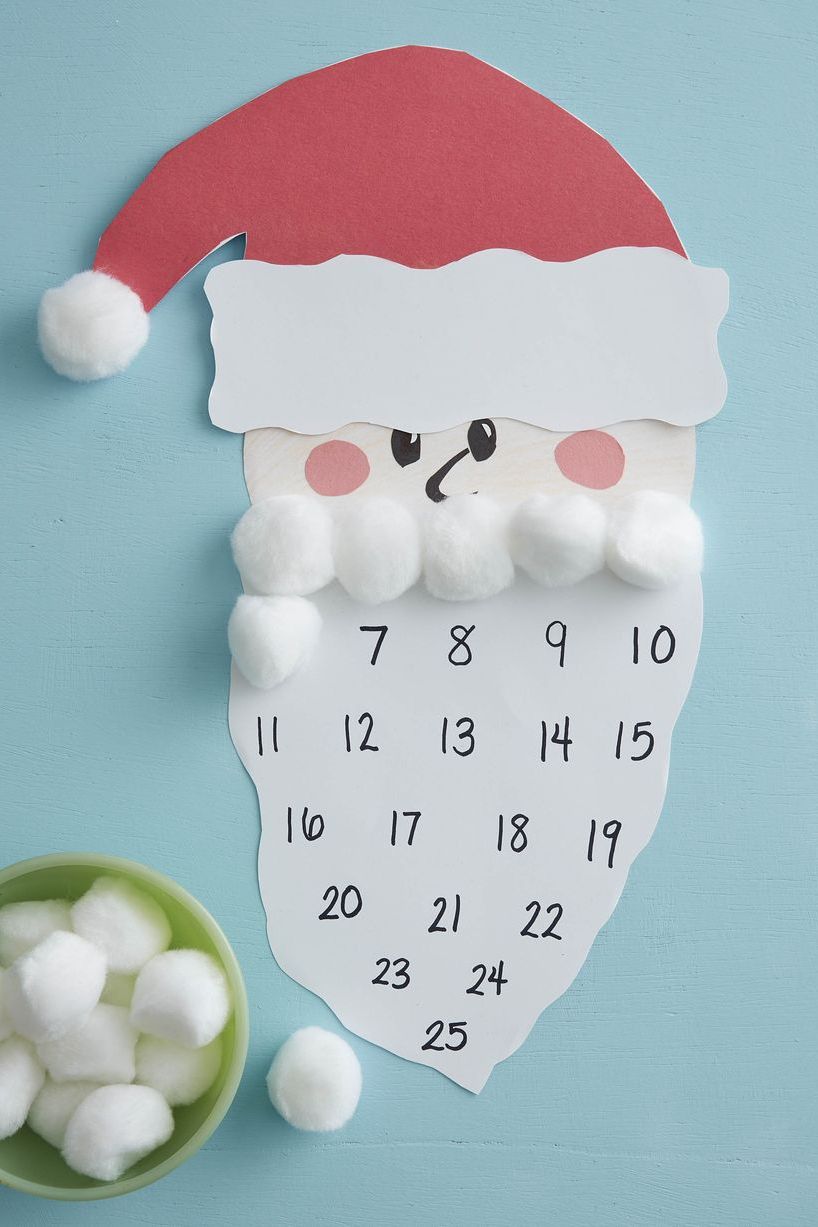 Create Custom Christmas Magnets or Stickers!
A creative and crafty activity that can be doubled up as a Christmas gift, can be just as simple as logging online to Sticker Mule and creating your own stickers or magnets. Say your kids wanted to gift family members a personalised magnet/sticker of them in festive outfits, Sticker Mule can do just that! All you have to do is select a type of magnet/sticker you want, upload the picture of your kids and create your personalised trinket! Order however many you want and just wait until it arrives. Simple, easy and personal.
Check out the website here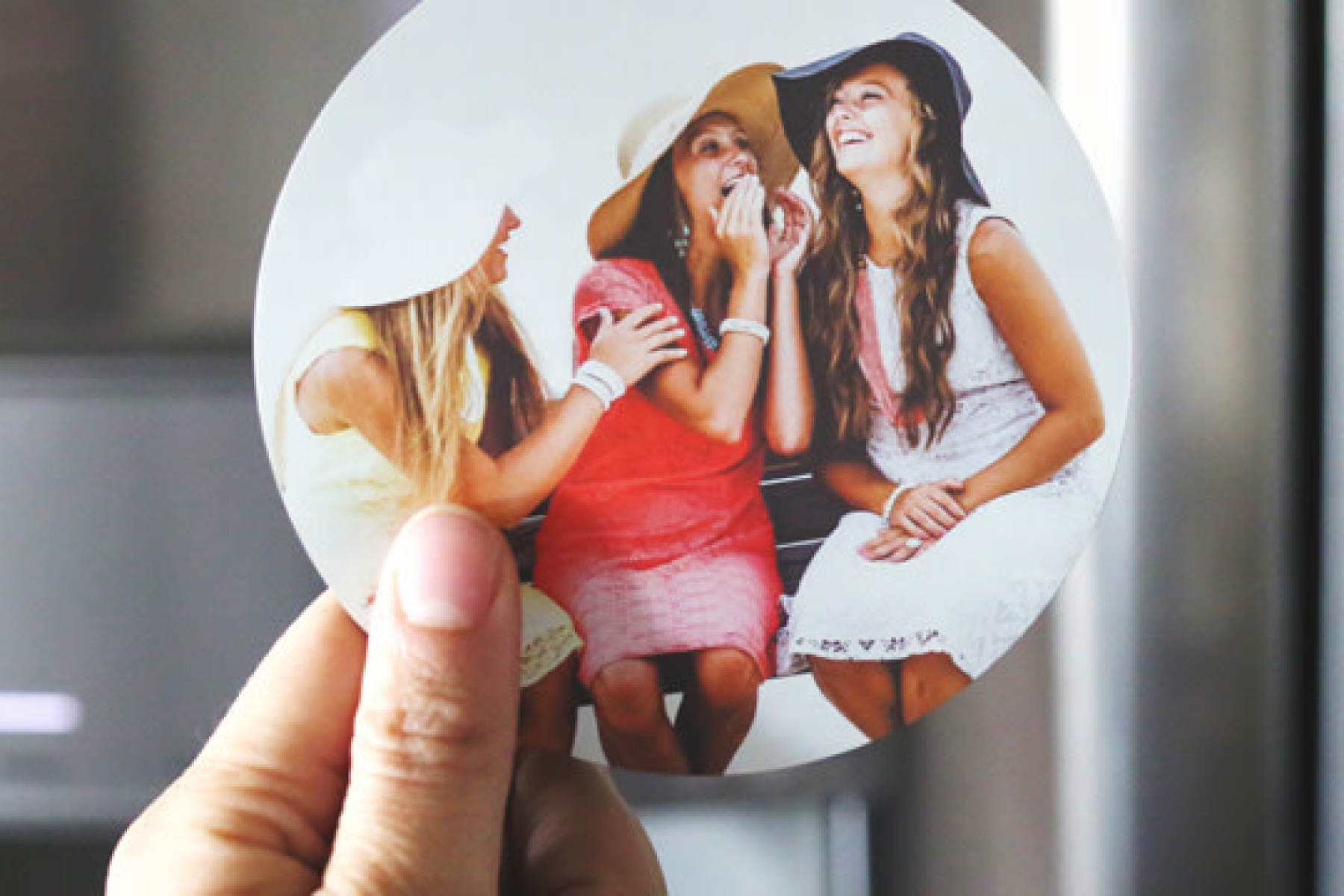 We hope you've found a Christmas craft for your kids in here! There are so many fun and creative ways your kids can have a bauble this Christmas, the possibilities are endless. Whether they're simple and easy or more intricate and fiddly, there's a Christmas craft for every kid out there. Now, go have some fun and make Christmas magical!