Want all the perks of a great day out, but without actually going out? Well, thanks to some awesome webcams and technology, now you can! Whether you want to peek at cute animals on a zoo webcam or experience some culture with a virtual museum tour, we've got it all.

Whether you've got little animal lovers or mini history buffs, there's a whole host of awesome things you can do. Get a taste of magnificent museums with virtual exhibitions, and see animals like never before on a live zoo cam, you can even get a taste of the great outdoors too!

So, grab a cuppa and get your troop gathered around the screen to experience some virtual magic together.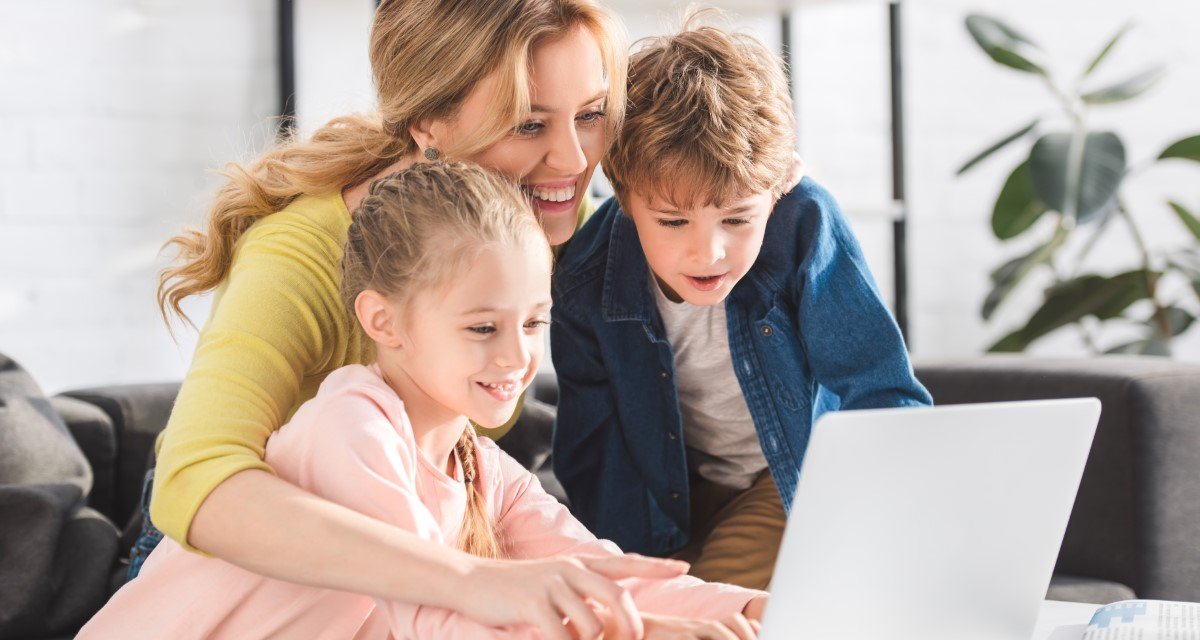 Best zoo webcams to watch with the kids

Koala and Panda Webcam at Edinburgh Zoo, Edinburgh, Edinburgh and Lothian
Edinburgh Zoo is the only place in the UK where you can see adorable Giant Pandas and fluffy Koalas, but did you know that you can even see them from your home? Check out the panda webcam and watch as they munch on some bamboo, or tune into Koala Cam, where if you're lucky, you may catch Tanami the koala when he's not mid snooze!

Flamingo Webcam at Marwell Zoo, Winchester, Hampshire
Gather your flock and check out some bright pink birds at Marwell Zoo on webcam, we're talking about flamingos, of course! These pink birds are a delight to watch, and since you're at home, you can even practice your best flamingo pose on one leg too. Fire up Flamingo Cam now to see what they're up to.


Barn Webcam at Folly Farm, Kilgetty, Pembrokeshire
Fancy some fun on the farm? Thanks to the barn webcam at

Folly Farm

, you don't have to leave your sofa to experience all the fun and frolics of a trip to the farm. Your tribe will love watching the playful goats and sheep, and depending on the time of year, your kids may get to see some kids too.

Elephant Webcam at Dublin Zoo, Dublin, County Dublin


Dublin Zoo

is home to a family of Asian elephants, so gather your herd and watch these

gentle giants from the comfort of very own sofa. This Elephant Cam is even pointed over the water so you may even get to see the elephants having a splash around – the zoo recommends checking in between 10.30 am and 12.30 pm for the best action!
Meerkat Webcam at Newquay Zoo, Cornwall
Keep a close eye on the mischievous meerkat mob at Newquay Zoo, thanks to the live Meerkat cam! Watch as they dig, play, and take turns to keep a lookout.
Live Penguin Cam at Cotswold Wildlife Park, Oxfordshire
Check out the cheeky Humboldt Penguins at Cotswold Wildlife Park, with a handy Penguin Cam to capture their every move. Tune in at any time to see them swimming, waddling around their enclosure, or at feeding time, where you might even spot a keeper too.
Live Tiger Cam at Port Lympne, Kent
Get a glimpse into the world of an Amur Tiger, as you tune in to the live Tiger cam of sisters Amba and Amura at Port Lympne Hotel & Reserve. You may need to patient with this one, we've heard they like to play a bit of hide and seek…
Macaque and Meerkat webcam at Paignton Zoo, Paignton, Devon
Little monkeys will love watching the Macaque Cam from

Paignton Zoo

as these primates swing around and get up to all sorts of mischief. Speaking of mischief, you can also check in on Paigntons resident Meerkat clan, how good is your meerkat impression?

Underwater Penguin Cam at Kansas City Zoo, USA
Huddle round this live underwater zoo camera, brought to your screen all the way from

Kansas City Zoo

. Watch these cheeky penguins swim around, they even swim right past the camera too so don't lean in too close!

Beluga Whale Webcam, Georgia Aquarium, USA
For a whale-y good webcam time, check out the

Beluga Whale webcam

, all the way from America at the Georgia Aquarium. This zoo cam lets you dive down and watch these wonderful whales swim around, they almost look as though they're smiling!
Best virtual tours of museums, landmarks and more