Not up for leaving the house this Halloween? You don't need to go outside to enjoy a spooktacular Halloween at home, from playing some awesome Halloween themed games to spooky activities, and they're all something adults and kids can enjoy equally!
There's loads of fantastic family games and things to do at home this year, so we've rounded up 10 different Halloween themed games and activities for you to try this year!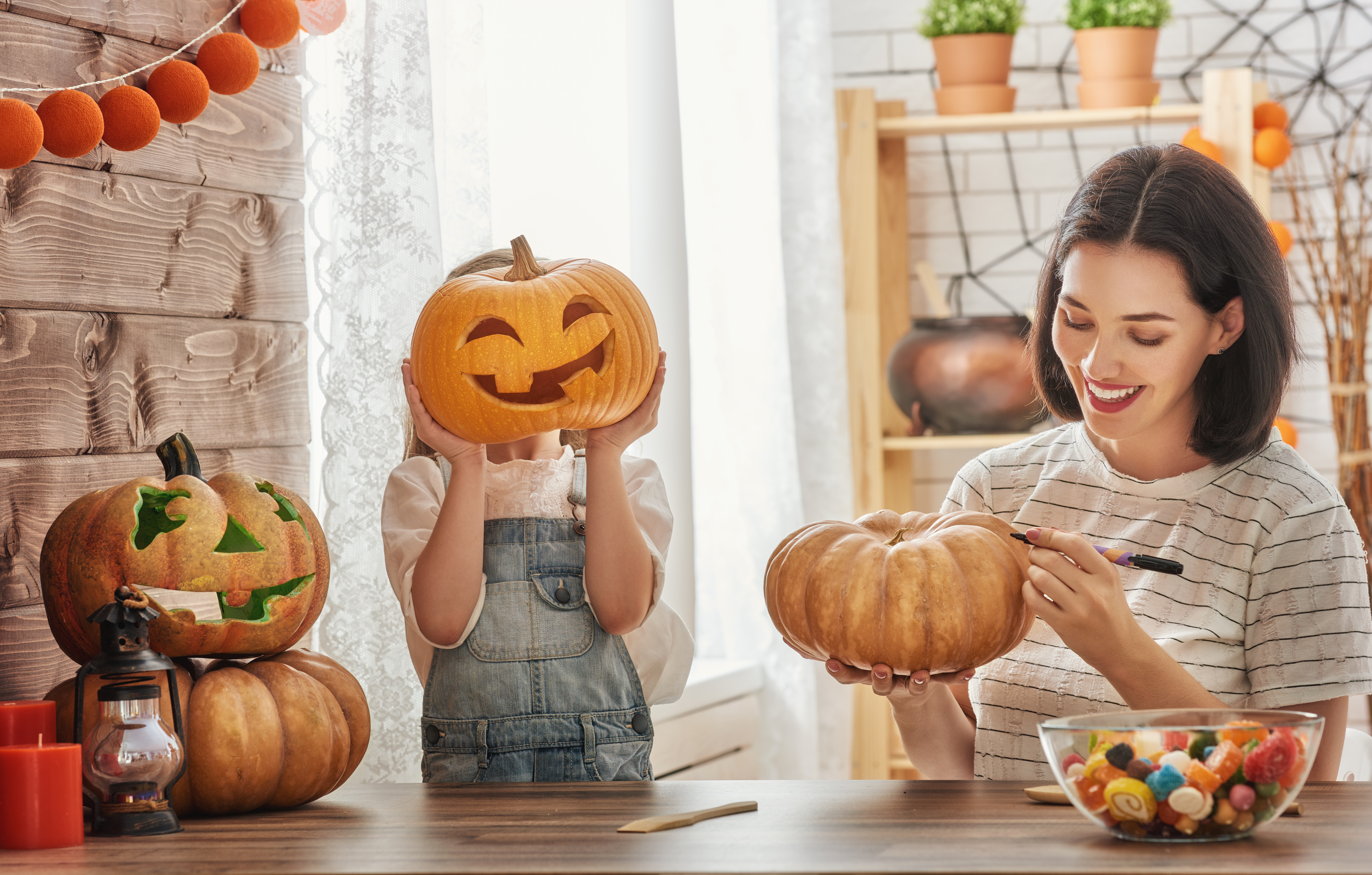 Witch Hat ring toss
Put a spooky twist on the classic game of ring toss and try to throw the rings over a witches hat! Simply place the witches hat in the middle of the room, point, aim, and fire!
Pumpkin bowling


Bowling at home is a great game to kickstart your Halloween night in and it's quick and easy to give this game a spooky twist! You can create some mini pumpkin balls, and if you want the extra bit of creepy fun, use toilet roll holders to create some creepy ghosts…

Eyeball Dig


Fancy digging around for some eyeballs? This gore-filled game is the ultimate Halloween treat to enjoy on your Halloween family night in, and it's easy to set up.

Get yourself some eyeballs

, and a large bowl and fill it with tissue paper or even cooked spaghetti for the ultimate slimey experience…

Make slime


Nothing says Halloween more than some gruesome slime!

Make your own slime

using our handy guide, and making it counts for half the fun too, and the options are endless once you have your slimy creation.

Pin the spider on the web


Another twist on a popular party game, try pin the spider on the web! You can get crafty and make your very own spider web and spider, or most shops will have spider webs if you don't fancy getting hands on, but this classic game is a great way to get your family Halloween party going!

'Thriller' dance off


Hands up if you've ever tried to do the iconic 'Thriller' dance? The song is often a Halloween party favourite, so put your skills to the test and take to the dancefloor for a bit of healthy competition to see who can do it best.

Outdoor Halloween scavenger hunt


Head off on an outdoor Halloween hunt and see how many skeletons, pumpkins, or even ghosts you can spot! You may even find some inspiration to decorate your own house or garden with some special halloween decorations.

Glow in the dark indoor scavenger hunt


Turn off all the lights and put on your best detective hats and enjoy a scavenger hunt with a difference… Pick up some

glow in the dark mini spiders

and hide them around the house for a special after-dark game…

Apple bobbing


Nothing says autumn quite like some crisp and crunchy apples, and they make for the perfect Halloween activity! All you need is a large bucket to fill with some water and float some apples, and then dive in head first to see if you can pick up one of these pieces of fruit!

Make Harry Potter inspired potion


Feel like a true witch or wizard in the making and get creative as you

create your very own potions

! There's no magic involved, and you may even have everything you need already in your cupboards.
Found something epic to do this half term? Don't forget to check out some of our other blogs for more inspiration!
Halloween Events | Places to go Pumpkin picking | Free things to do this Halloween