As the lead up to Christmas begins, one of our favourite early festive activities is to write the boys' letters to Santa! Not only is it fun (especially with some Christmas tunes playing in the background) but it's also a great way to encourage the kids to reflect on what they've done this year, to chat about their achievements and finally, what they'd like to ask Santa for as a well done for their good behaviour. If like us, your little ones can't write yet, there's still plenty of decorating for them to get involved with. Here's how we got on with our Royal Mail letters to Santa – just remember the deadline for sending your letters to Santa is Friday 11th December 2020!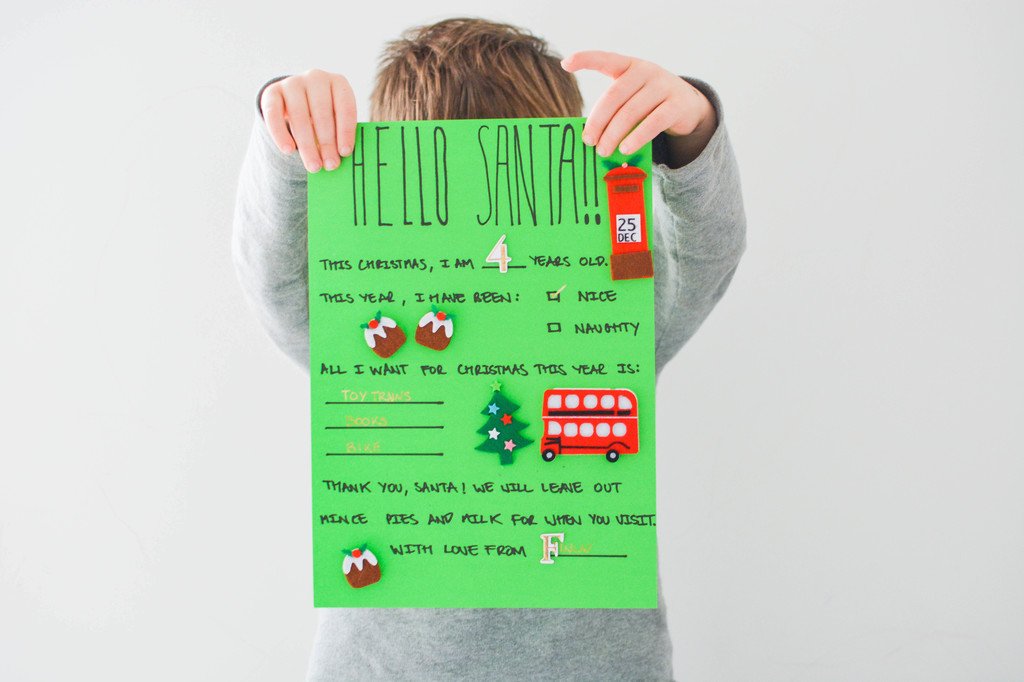 The best part about this straightforward DIY is you can make your Santa letters with supplies you already have in your craft cupboard (old wrapping paper cut into shapes, paints etc.) Or if you live close to town, we recommend Hobbycraft or Paperchase for picking up some cute Christmas stickers. This gets the kids involved in the process from start to finish by allowing them to choose what special decorations they'd like to use – Finlay decided on a London Christmas set for his letter whereas Parker went for a pack of Santa's and some mince pies.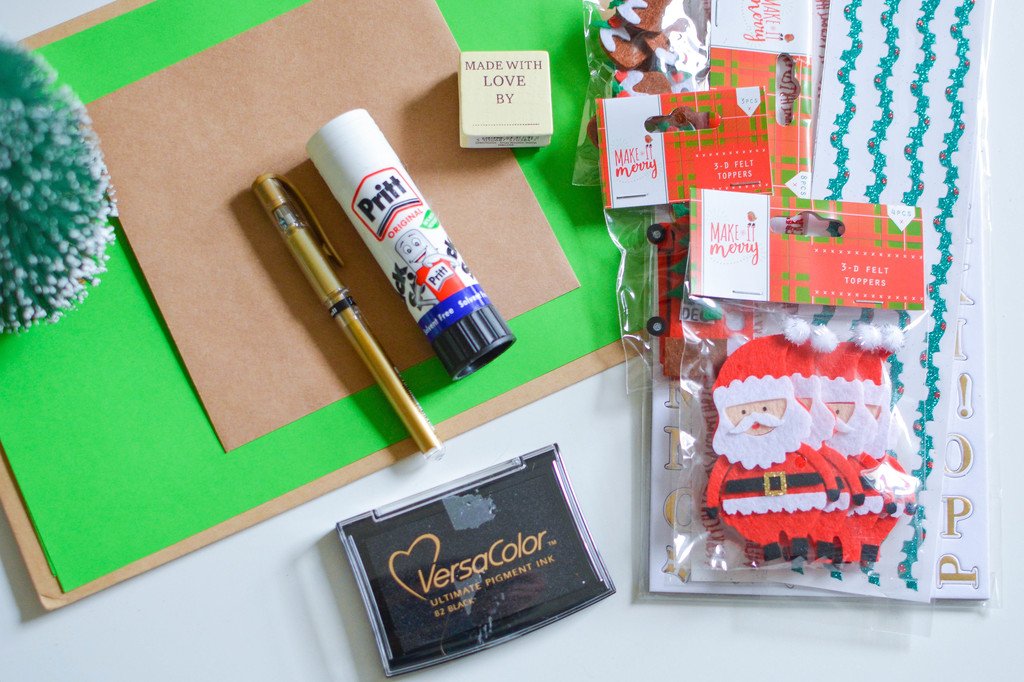 For the letter itself, you can use whatever paper you have kicking around – we chose some bright festive green cards! Depending on your child's age they can either write something out themselves or Mum/Dad can create the template. We came up with this simple design that the boys could easily understand and follow. However, there are plenty of variations you can use depending on what your children would like to share with Father Christmas. After reading it through, we filled out the gaps with a gold pen and stickers!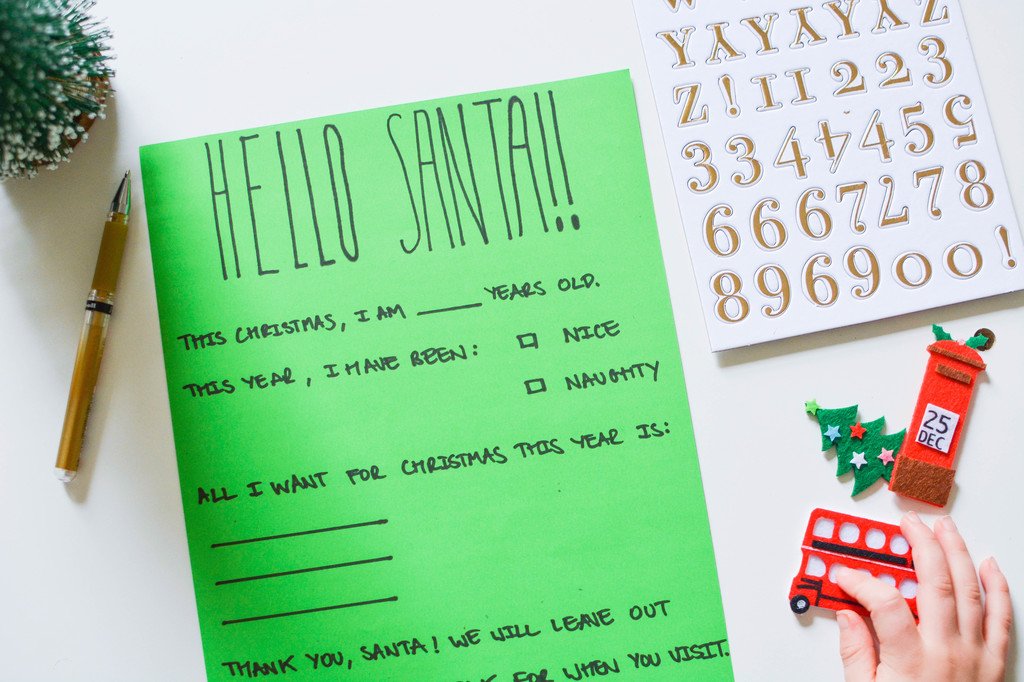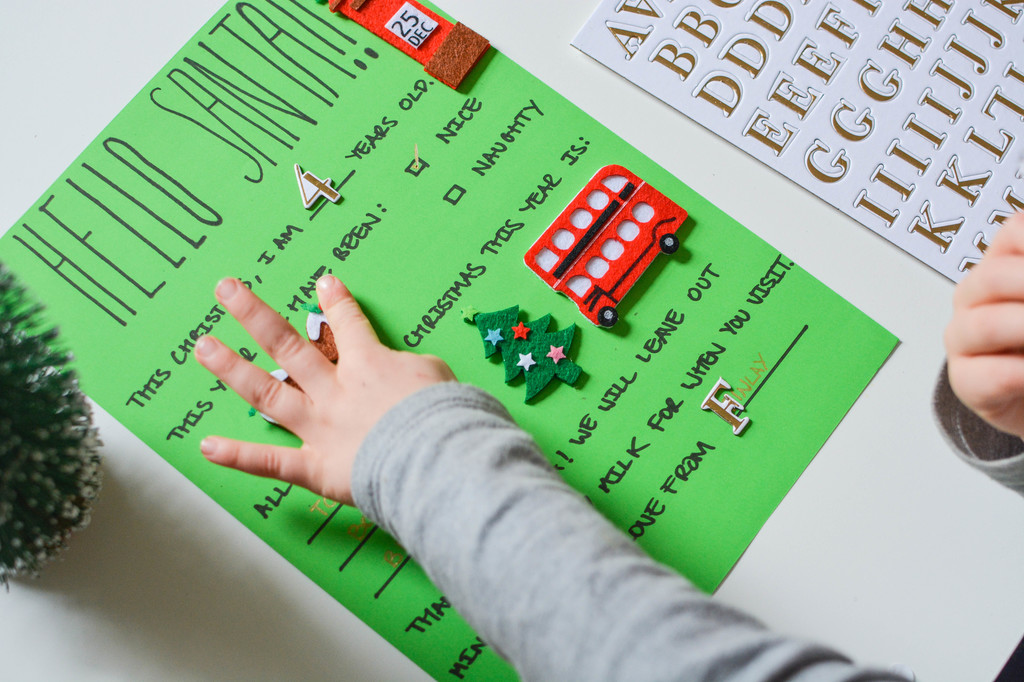 After decorating, you'll need a large letter envelope to get everything packaged safely. Don't forget to include a note with your child's full name and address so that Santa can write back – kids always love opening and reading their letter from Santa! Another sweet final touch is to add a seal – we went for a stamp!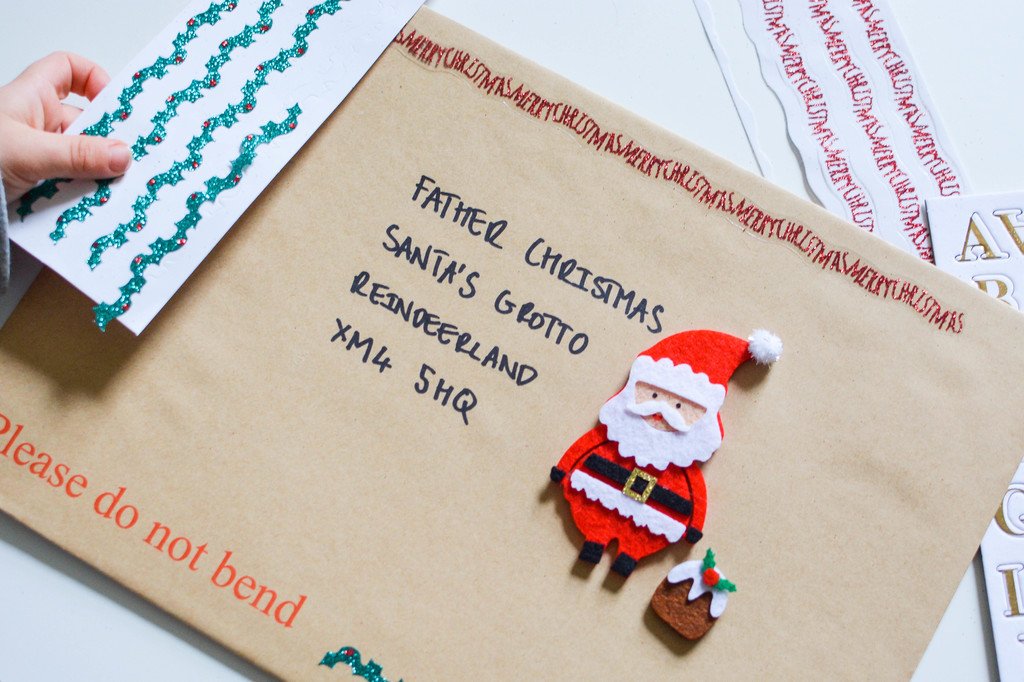 What is the address for sending Letters to Santa?
Santa/Father Christmas,
Santa's Grotto,
Reindeerland,
XM4 5HQ
When is the deadline for sending a letter to Santa?
The deadline this year is Friday 11th December 2020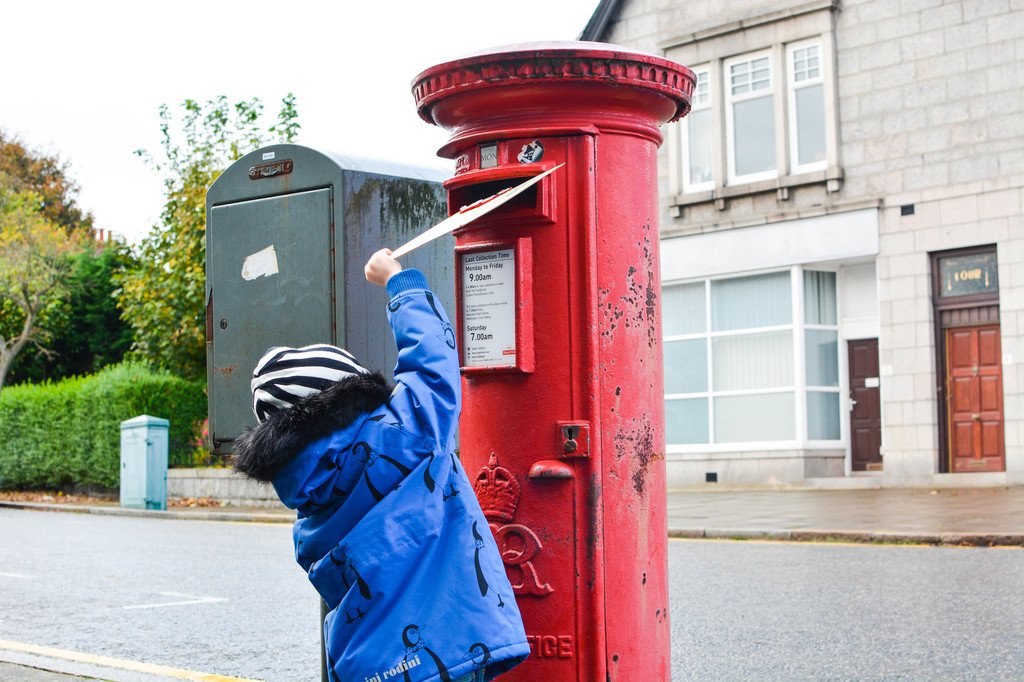 Since Santa is obviously very busy at this time of year, remember to get your letter posted by Friday 11th December 2020 in order to receive a reply. You can read all the details here on The Royal Mail website. Happy Christmas crafting!
Looking for even more Christmas ideas? See our guide to the top ice rinks and the best Santa's grottos near you, or find the best festive family days out around the UK.