December is a busy month for most people and it can get quite overwhelming, especially when buying Christmas presents. But don't worry, we've rounded up the best last-minute Christmas gifts, so you can stop fretting!
Best Last Minute Christmas Gifts for Kids
Crayola 70 Piece Stationery Set
Where: Argos
Price: £10.00 or 2 for £15.00
If your kids love to be creative, draw and colour in just about anything, then fuel their imagination further and gift them lots of stationery, coloured pens and crayons! They will be so excited and ecstatic to receive a gift that they will have endless fun with!! An exciting last-minute Christmas gift!
Check it out here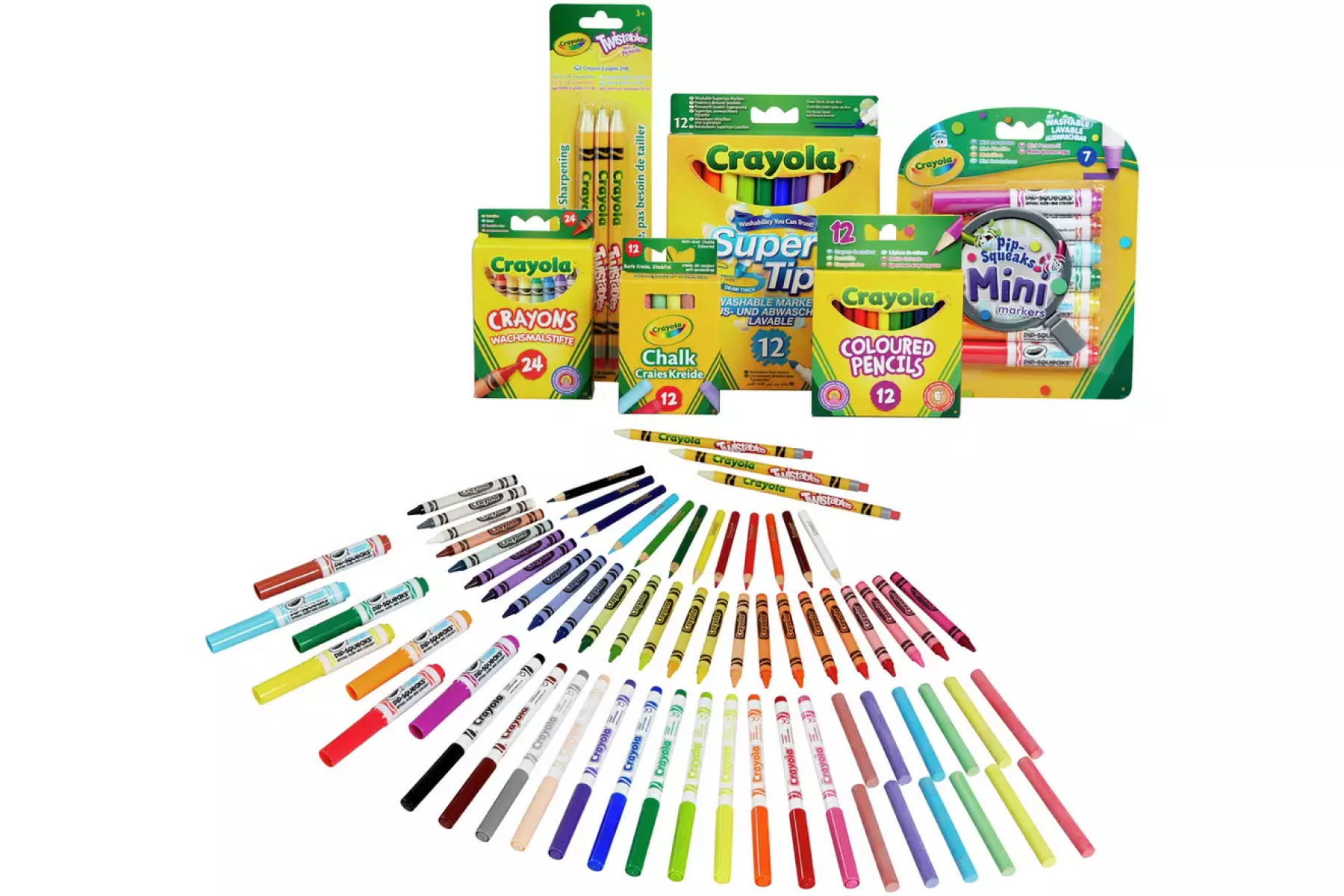 Rainbow Scratch Paper Notepad
Where: Amazon
Price: £11.04
A notebook consisting of 20 sheets of black paper to give that added extra wow power when the colours come to life! All they need to do is use the provided wooden pen to scratch off the black paper revealing the colours underneath and they can scratch it off in any pattern or design they want!
Check it out here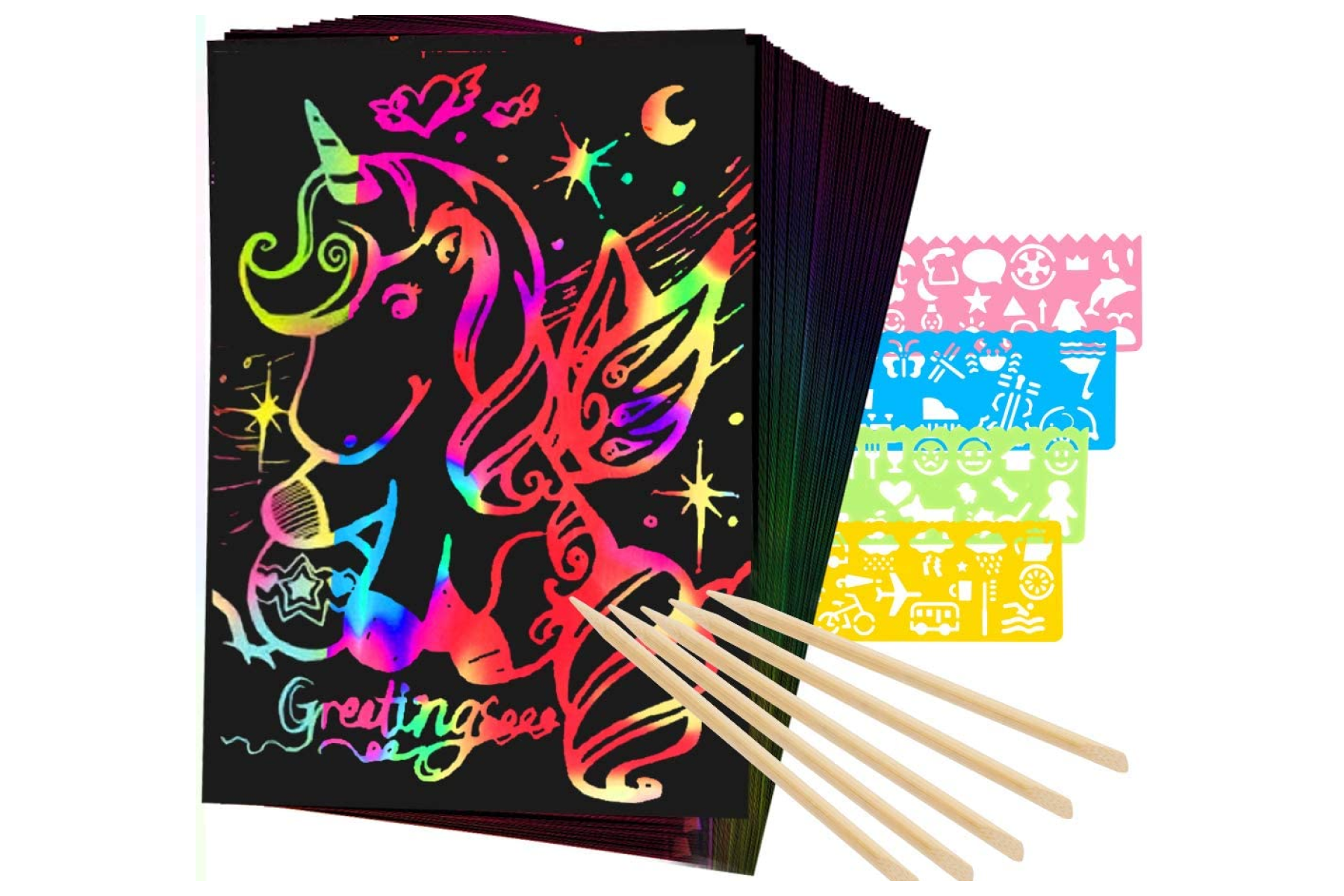 Nintendo Switch New Super Mario Bros. U Deluxe
Where: Asda
Price: £40.00 or any 2 for £70.00
Any gamer kid will love this. If they have a Nintendo Switch then this is a super fun game that they will absolutely have the best time playing! It's multiple player too, so you can join in as well and the whole family can have fun. But it's just as entertaining playing by yourself too…
Buy it here or in-store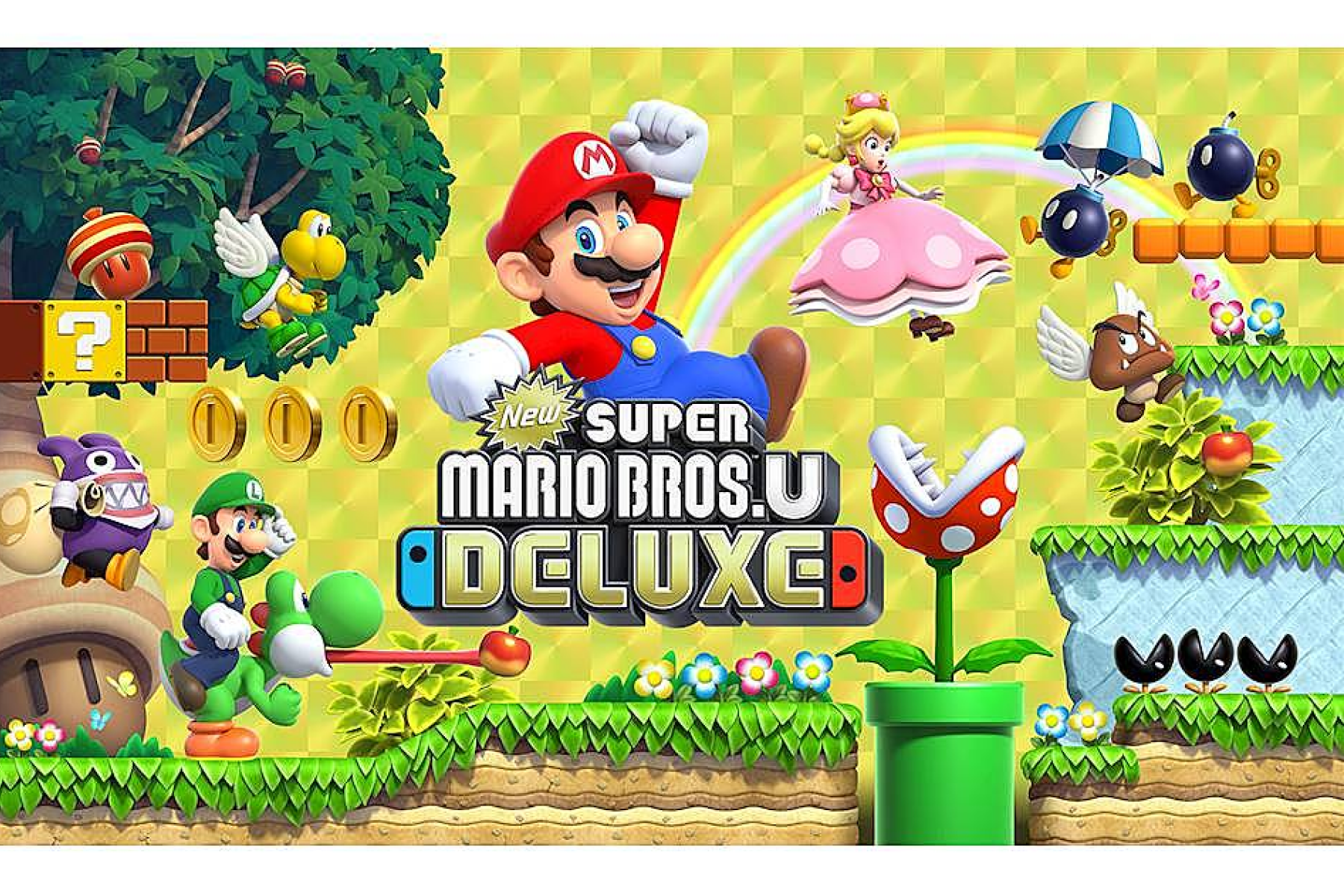 Polly Pocket Rainbow Funland Theme Park
Where: Smyths Toys – in-store or online
Price: £44.99
A fantastic playset that your kiddies will love playing with. With 3 rides, 7 play areas, 2 unicorn toys and many more, it's a real treat. Unlock an area to find a golden unicorn too!
Get it here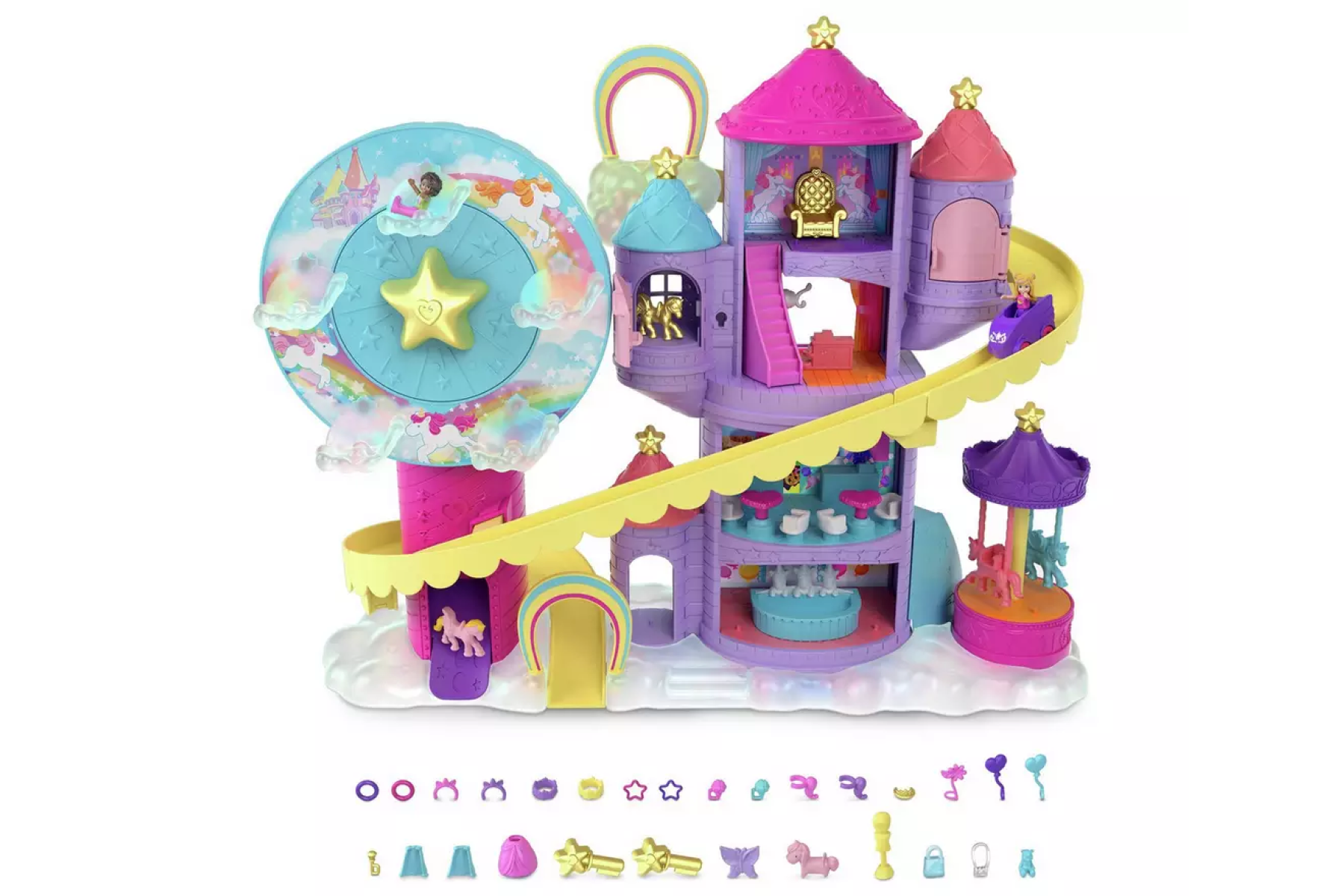 3D Dinosaur Night Light
Where: Amazon
Price: £9.99
If your kids are crazy about dinosaurs like I am, then this is a really cool gift for them! A Dinosaur night light that is colour changing and has smart touch control, and did I forget to mention it's 3D? How awesome is that?! A lamp for their room or an added character in their dinosaur games. A fun, last-minute gift that they'll be sure to love.
Buy it here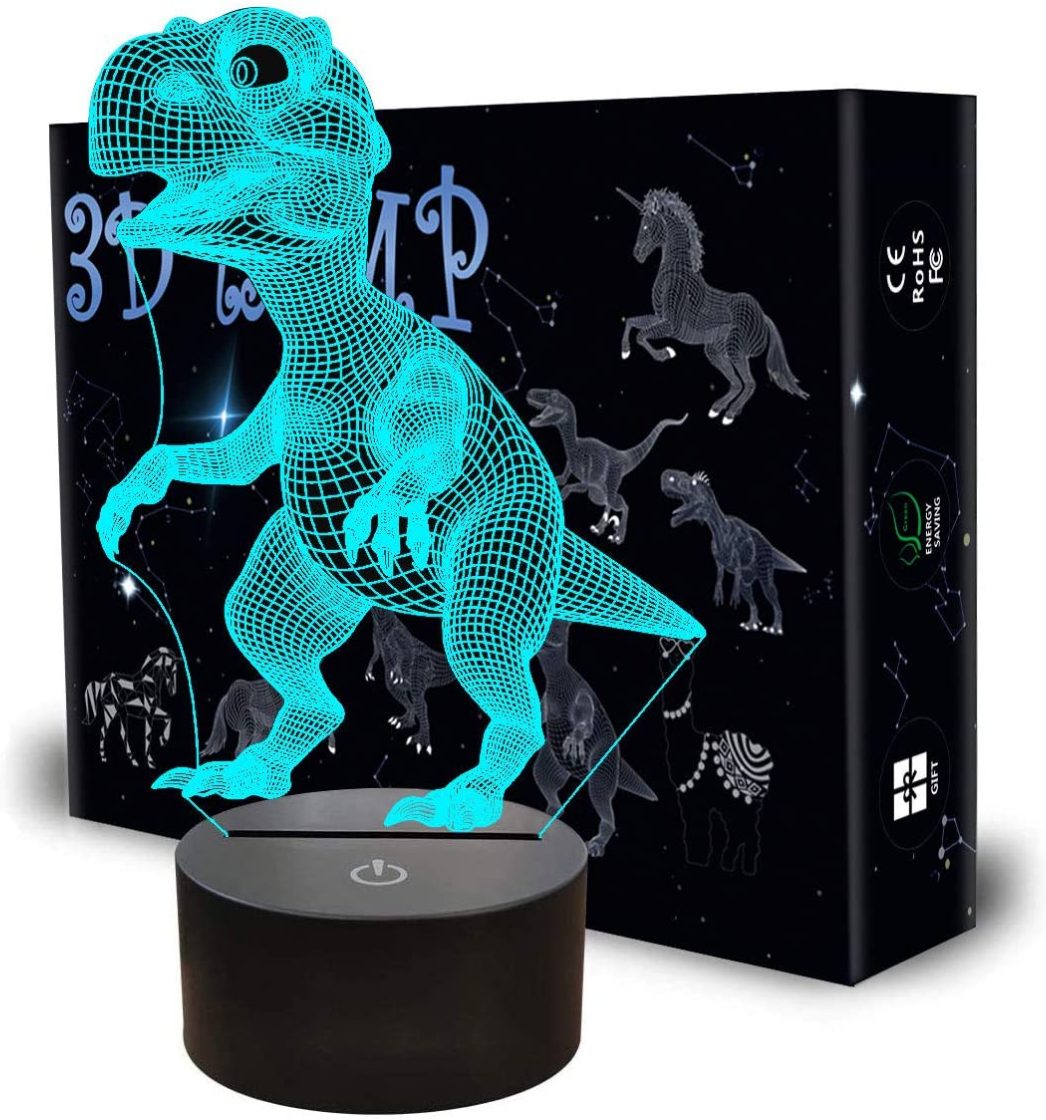 Best Last Minute Christmas Gifts for Teenagers
Stackers Classic Jewellery Box Lid
Where: John Lewis
Price: £25.00
A beautiful way to help your teenager layout their jewellery is with the Stackers Jewellery box. With the velvet lining, it's a delicate way to hold their jewellery, whether it's rings, earrings or necklaces and it comes in multiple colours too!
Check it out here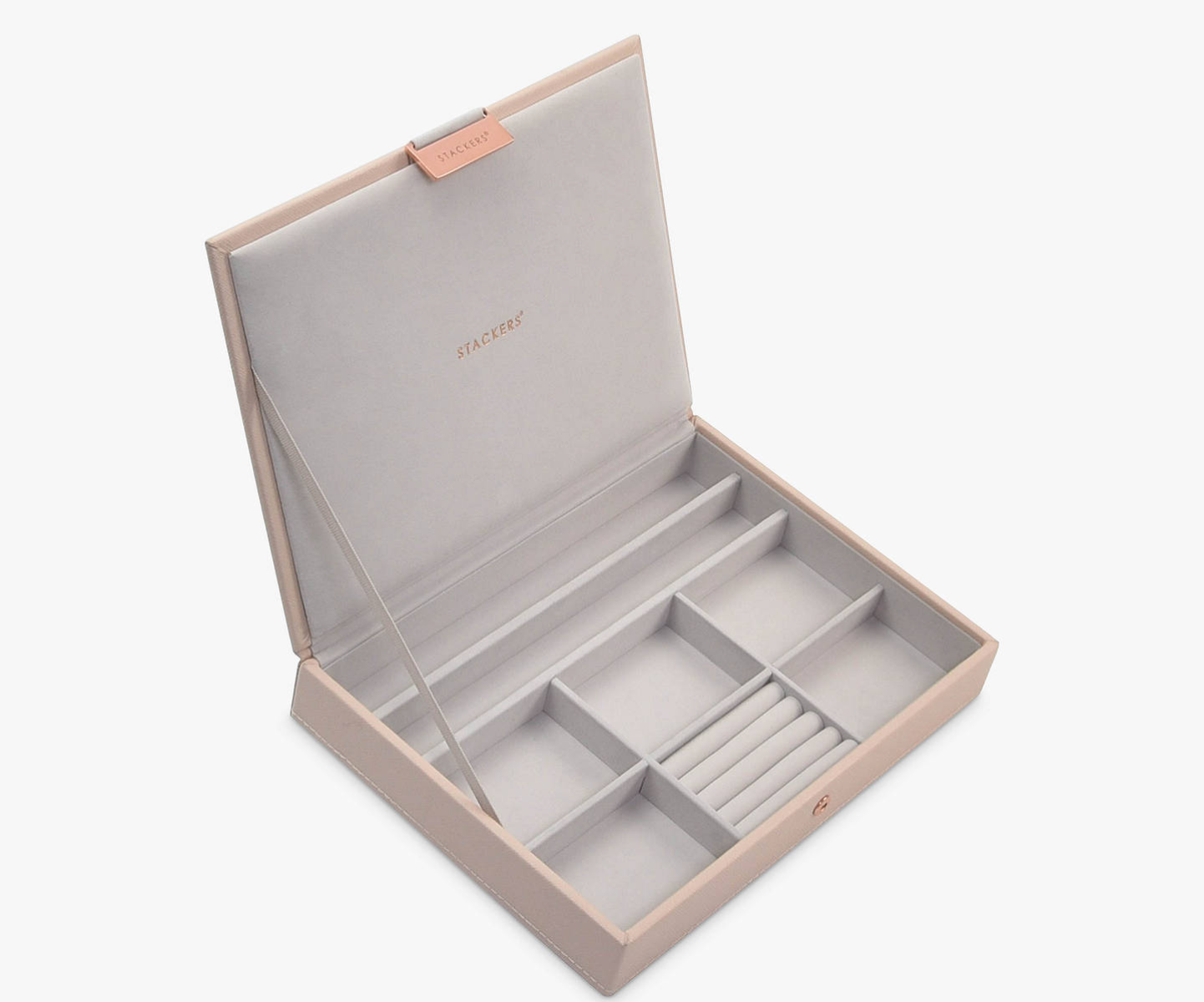 Table Tennis Set
Where: Amazon
Price: £29.90
If your teenagers love a bit of friendly competition and ball games, then table tennis is sure to get their adrenaline pumping, competitiveness racing and a game that can last for a long time. Maybe they'll become a professional in table tennis, who knows! An entertaining and fun last-minute Christmas gift.
Check it out here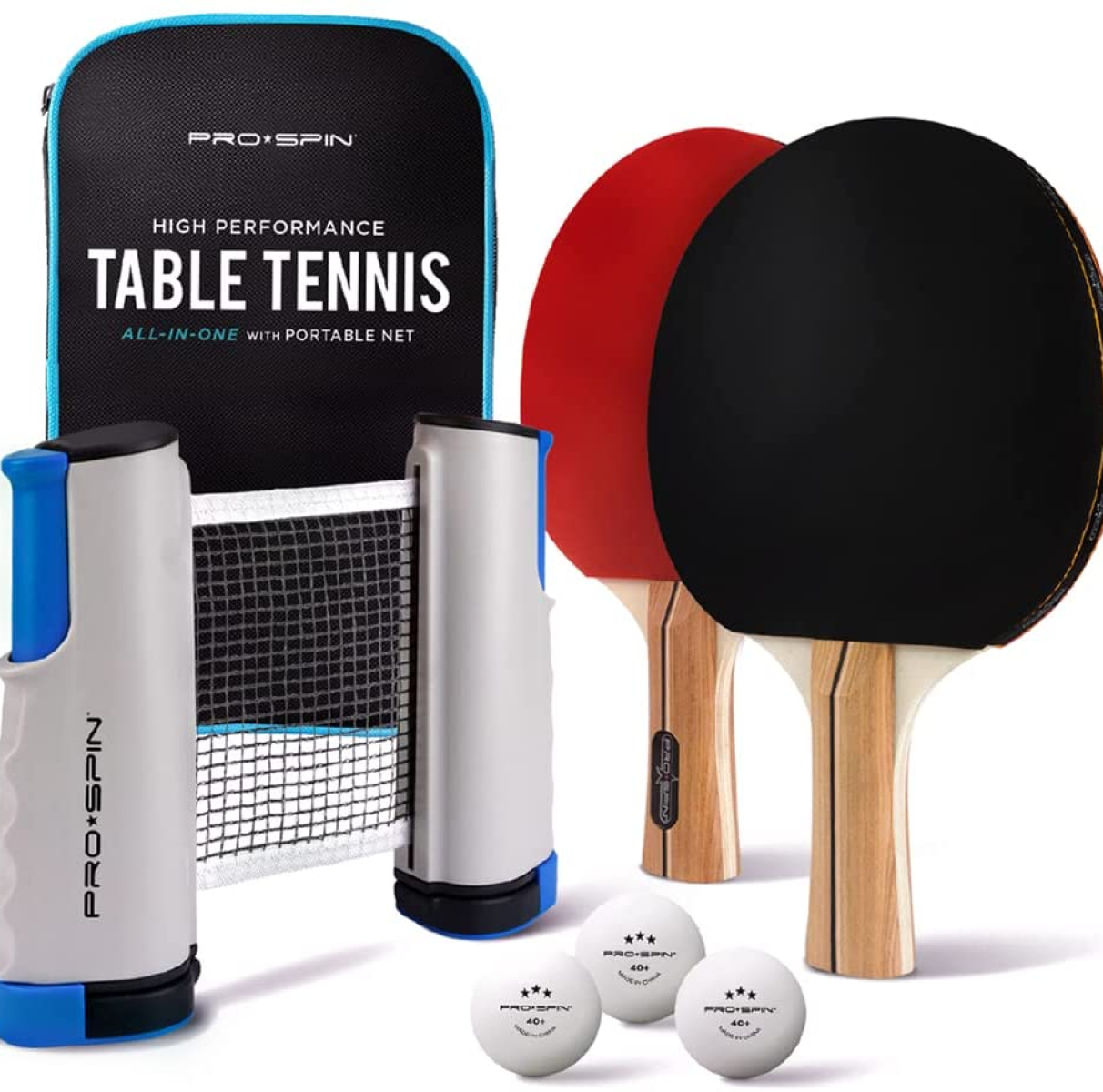 Fairy Light Photo Pegs
Where: Dunelm
Price: £5.00
Have your teenagers got photos stuck on their wall or piling in corners on their desk? With these fairy lights, they can clip their photos up to hang so they can always see them and have the added extra of warm light, brightening up dull days or the night. A thoughtful last-minute gift that they'll be excited to put together!
Buy it here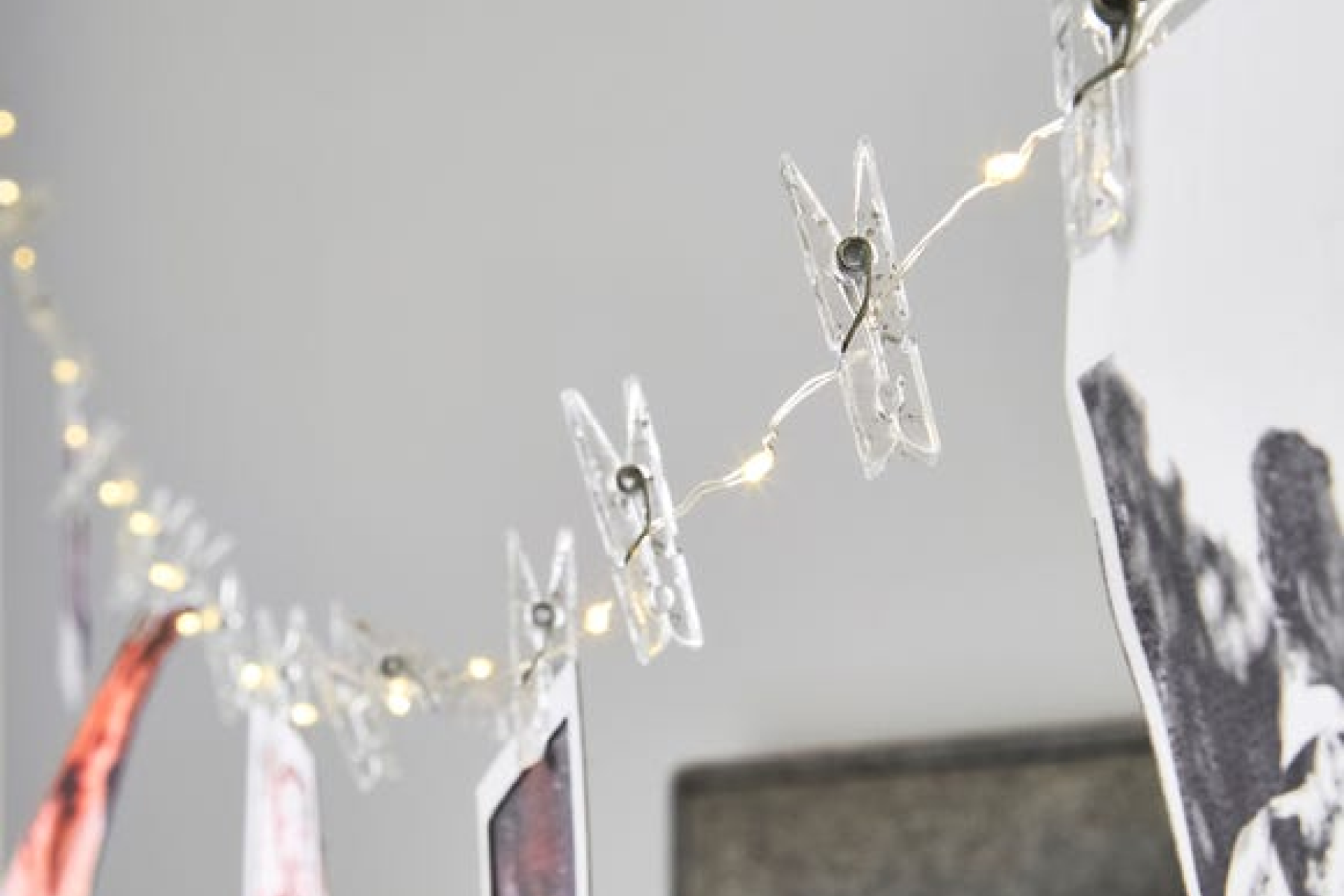 3D Pen
Where: Doodlepen
Price: £29.00 (free next day delivery too)
Help bring your teenagers imagination to life with a 3D pen by working the plastic into any shape they want and they can use any colour of choice! It's easy to use and can make lots of fun that can last hours and you can watch the creations they make.
Buy it here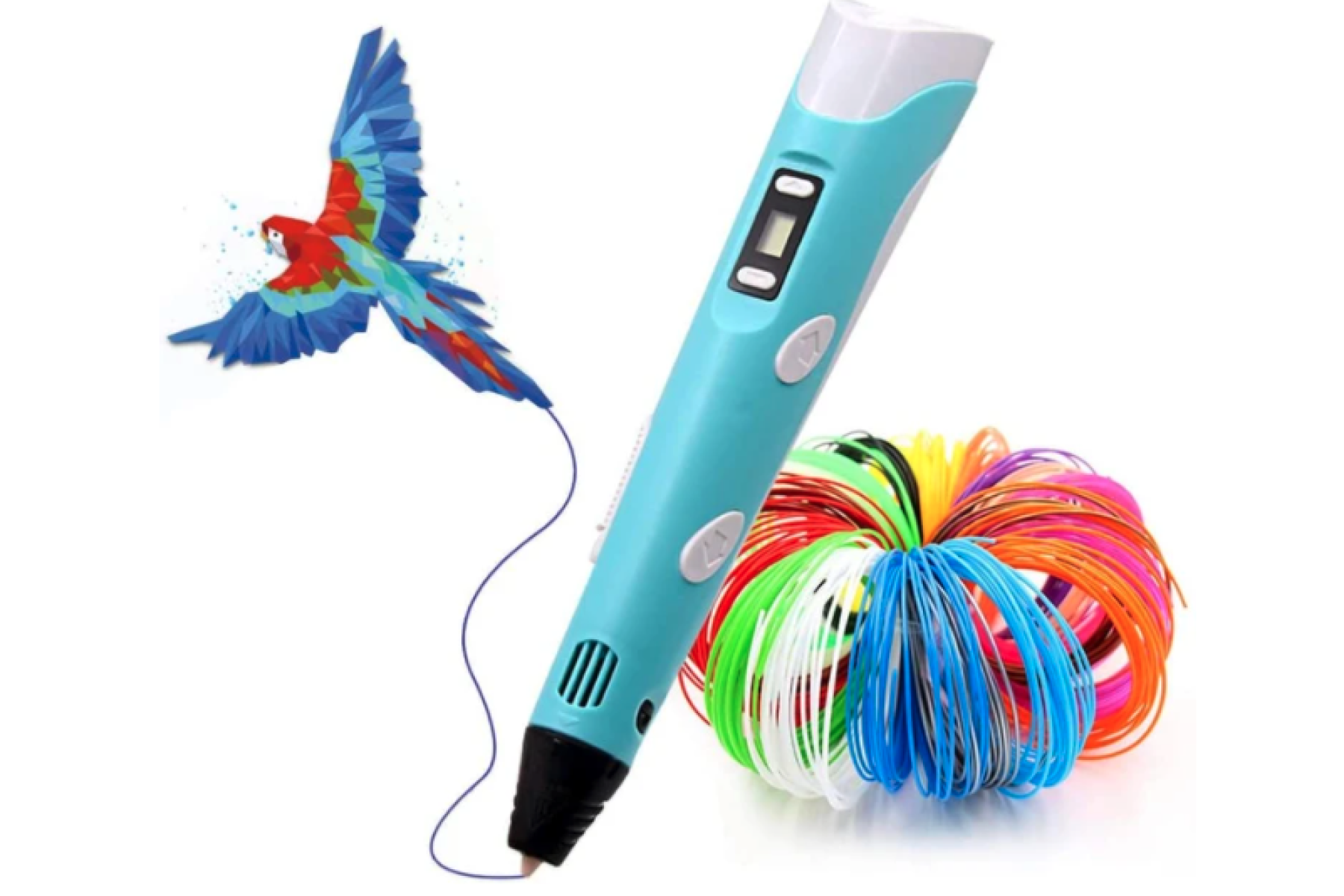 3D Moon Lamp
Where: Amazon
Price: £19.99
If your teenagers are obsessed with TikTok, then it's likely they've come across this Moon Lamp! Create celestial vibes in their room, gaze at the stars and the gorgeous LED lights that make galaxies and universes right before their eyes.
Check it out here
Best Last Minute Christmas Gifts for Adults
Fever-Tree Perfect Gin & Tonic Pairing Box
Where: John Lewis
Price: £30.00
For those lovers of gin or any little tipple, an alcoholic gift set is the perfect last-minute Christmas gift. It's thoughtful if you get their favourite alcohol and it's something they can enjoy on Christmas Day after loading up on lots of Christmas food. The best way to end their evening, plus who doesn't love a bit of gin?
However, if they're not lovers of gin, there are plenty of other alcohol gift sets!
Check them out here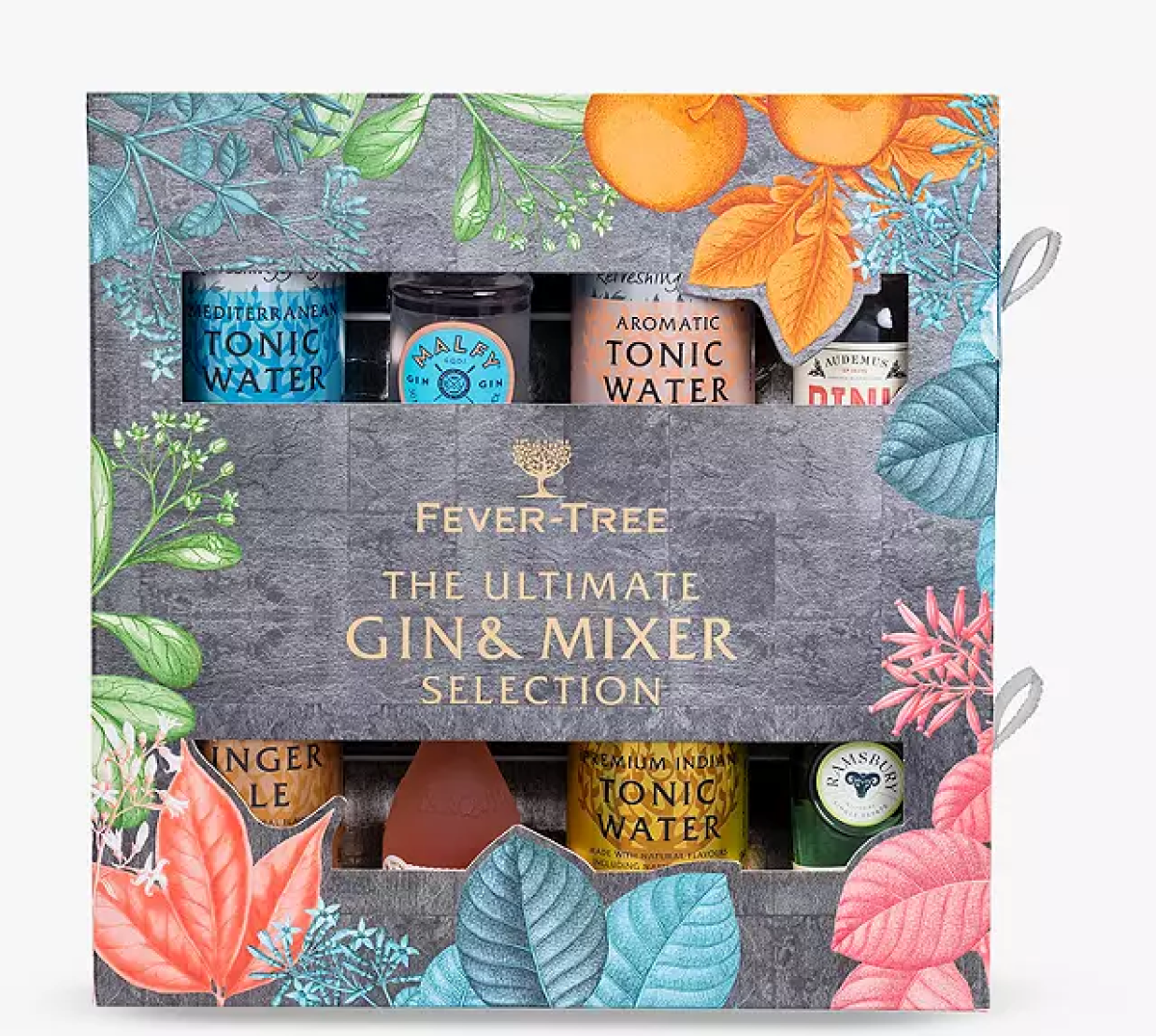 Fun Experiences and Days Out
Where: Buy A Gift
Price: Various Prices
Whether you're buying for a couple, your best friend, partner or whoever, a Buy A Gift voucher or experience is a last-minute gift that will surprise them and make their day! There are 1000s of experiences to choose from, ranging from Michellin restaurants, driving experiences, afternoon teas, spa packages, and adrenaline pumping experiences! There will be something for everyone.
Browse the experiences here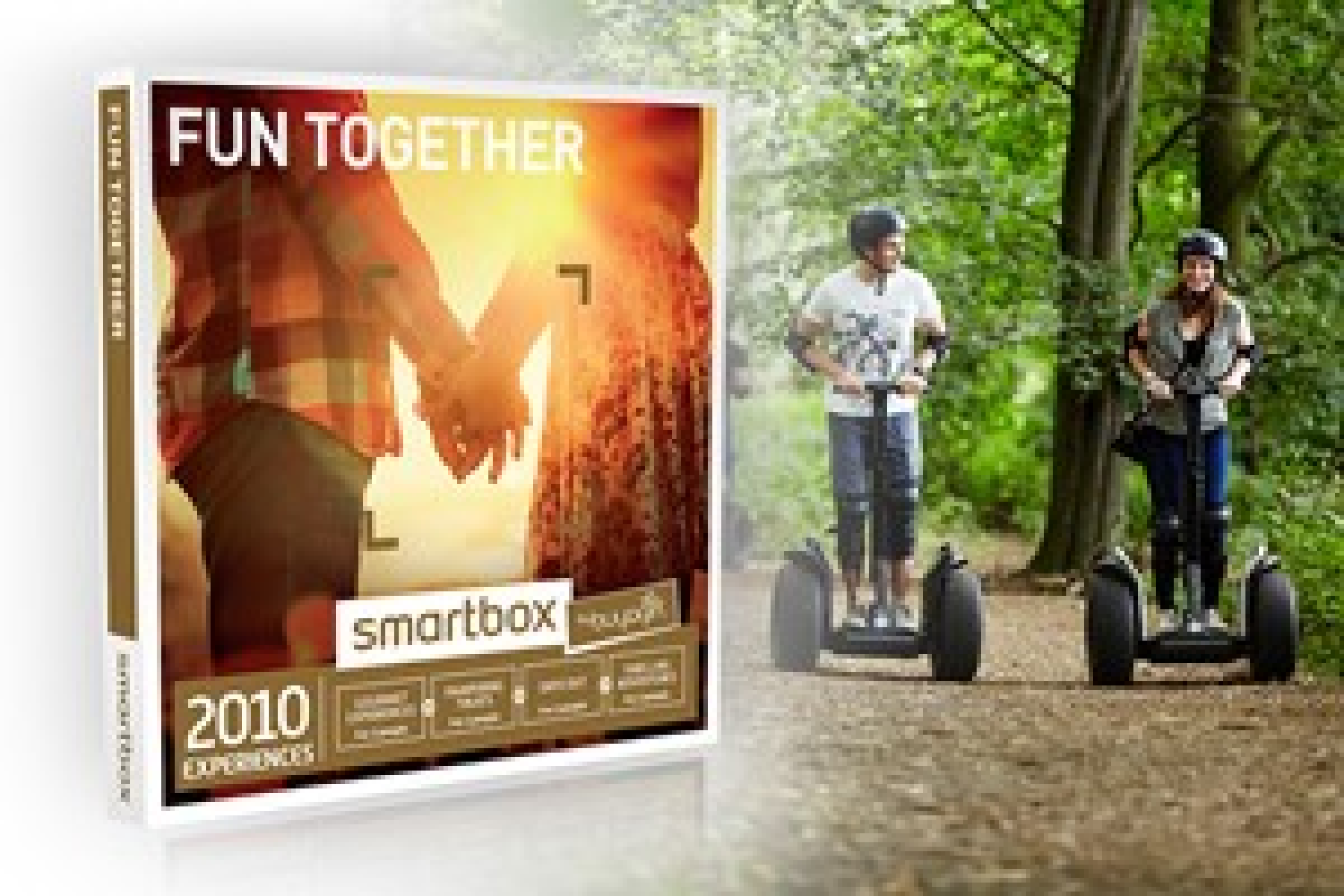 Baylis & Harding Large Gift Set – Jojoba, Vanilla & Almond Oil Ultimate Bathing
Where: Amazon
Price: £10.27
If you have someone in your life who deserves to be pampered, a beauty gift set is a fabulous gift for them. Whether it's a bath, beauty, nail, face or hair set, they'll really appreciate the thought and the pampering!
Check it out here
However, if you don't fancy getting this one, there's plenty more on Amazon!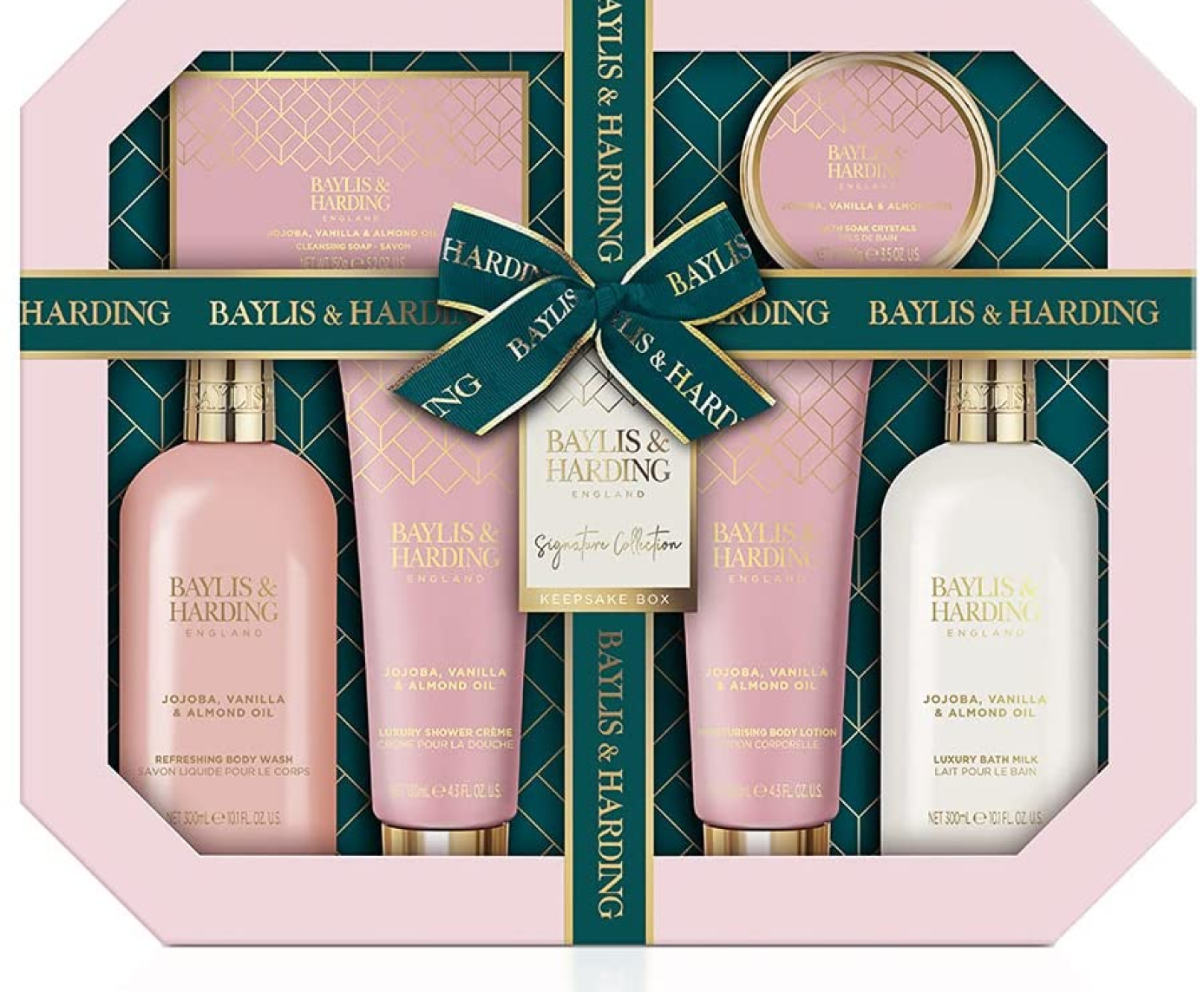 Skullcandy Sesh Evo In-Ear True Wireless Earbuds in Black
Where: Argos
Price: £29.00
For those music lovers who don't like wired headphones, this is a great gift for them! They can get into the groove without having to plug in headphones or work out effortlessly without ripping the wires out. Wireless is the future, so don't let them miss out!
Check them out here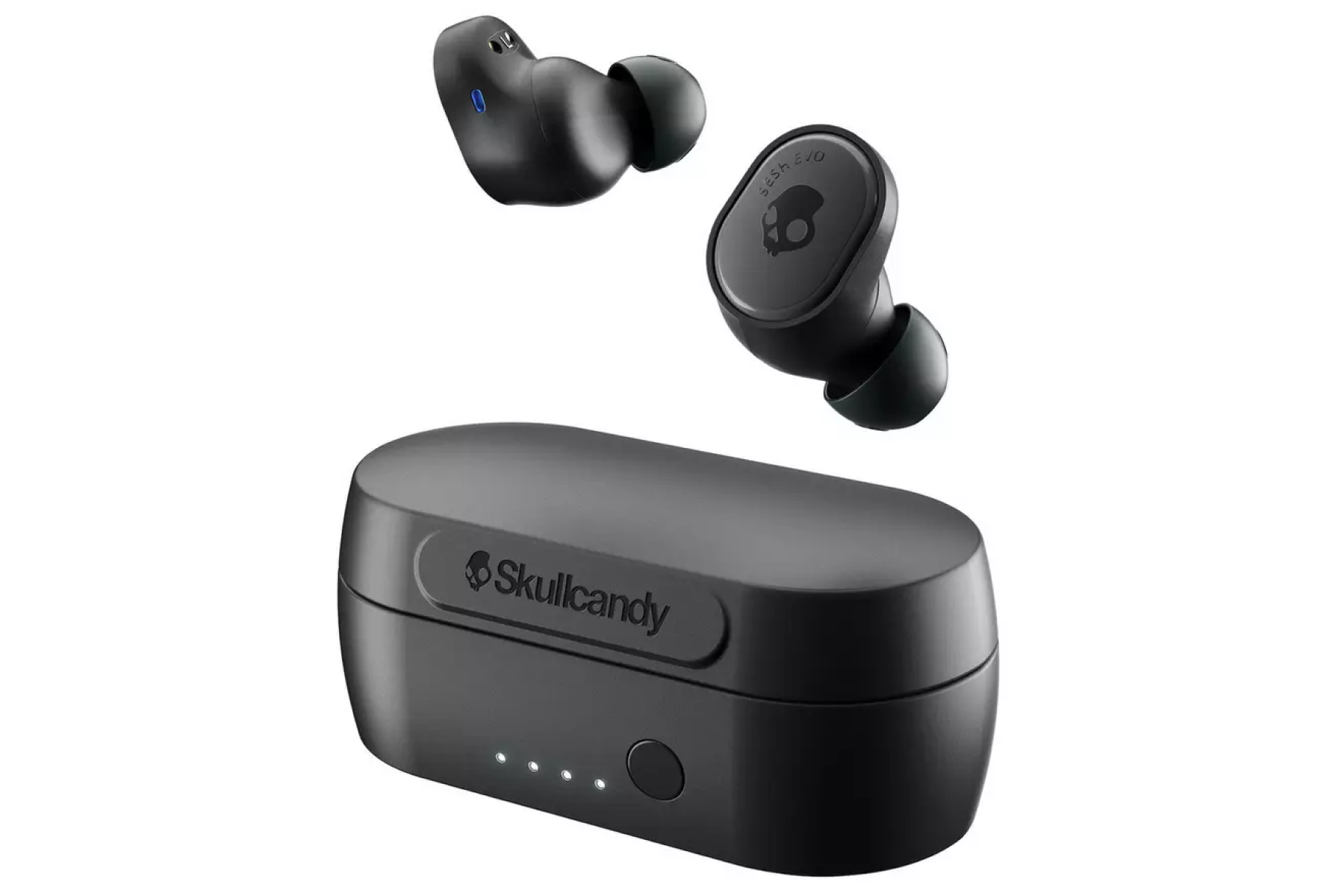 Christmas Hampers!
Where: M&S
Price: Starting from £10.00 – £1,000
Everyone loves a Christmas hamper! A collection of the sweetest and luxurious treats to brighten their Christmas Day. And there are lots of different hampers from M&S, like the Percy Pig one! If not then there's the pork and pie hamper, wines, cocktails, gin and even a vegan hamper! Indulge your loved ones with a Christmas hamper this year. Simply buy one online or check in store, a great last-minute gift!
Check them out here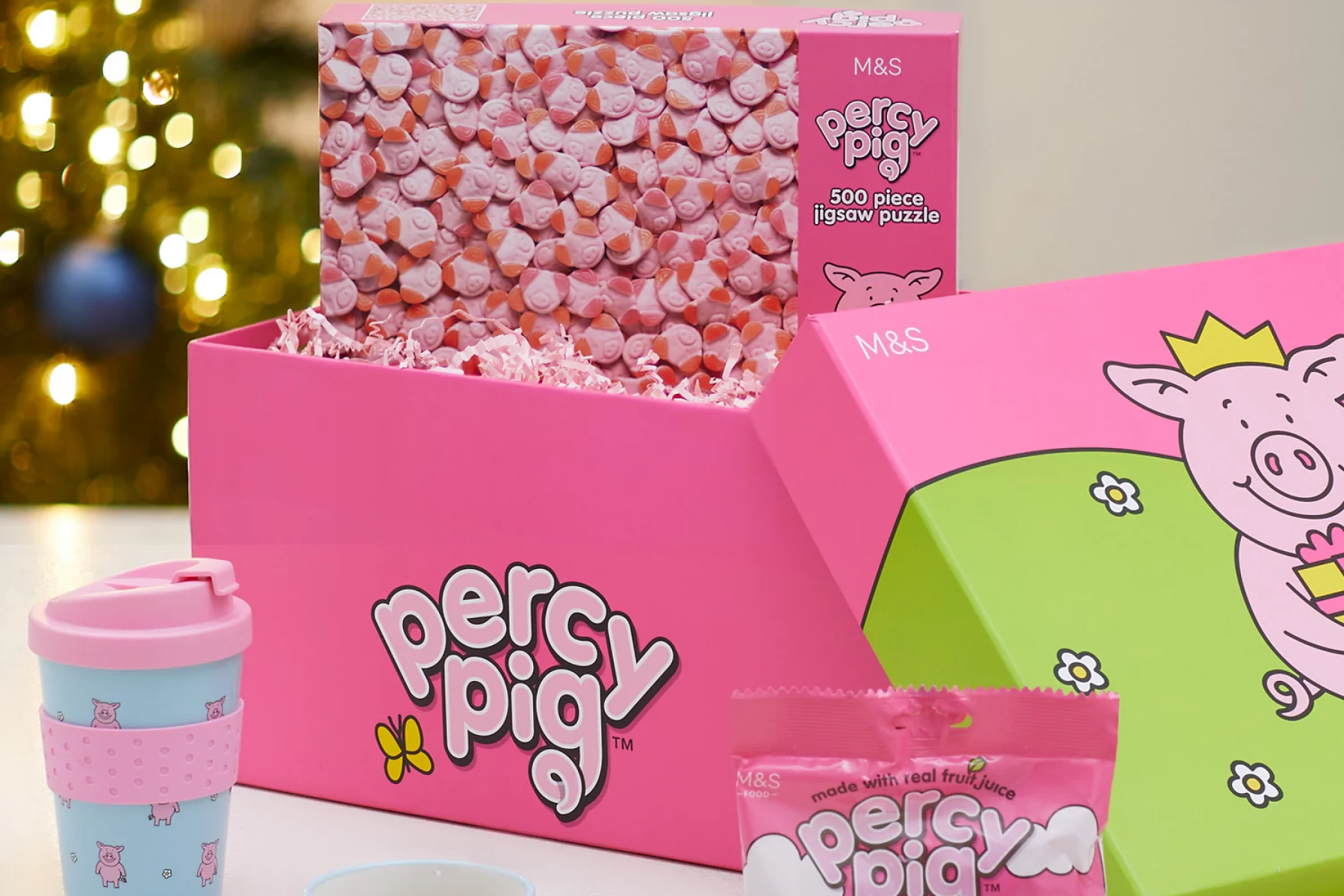 We know Christmas gift shopping is an exciting but also stressful time, so we hope this has helped! You can also check out our blogs for Christmas Gifts for Kids and Christmas Gifts for the Family too.