There's nothing that brings the magic of Christmas to life like a day out at winter wonderland! As usual, we've scouted the best events in the country to bring you the best wintery wonderlands in 2021.
Below you'll find some of the biggest and busiest events that have it all – giant Christmas trees, spectacular shows, Christmas markets, Santa's Grotto, fairground rides and even an outdoor ice rink. However, our list also has the smaller winter wonderland events that bring out the cosy, fairytale-like spirit of the festive season with a sprinkle of twinkling lights, a walk through an enchanted forest and great storytelling. Here are 10 of the most whimsical winter wonderland experiences you'll find in the UK this year!
A Celebration of Christmas
Where: Paultons Park, Hampshire
When: Selected dates from 4th – 23rd December 2021
Price: Standard £33.50
Come visit Paultons Park and discover Peppa Pig World decorated for Christmas and join in the fun with Santa's Christmas Wish Show! A joyous show filled with dancing, singing and lots of fun, with Father Christmas making an appearance too! Gaze at the Marvellous Musical Christmas Tree as it lights up with a show every 15 minutes and meet Frosty the Snowman and their very own Snow Princess! Enjoy Frosty's Snowtime and Santa's Storytime as well as discover all the magical illuminations around the park. There are so many festivities going on at Paultons Park, your kids will have the most magical experience and a day out to remember. Plus, you can check out their new area – Tornado Springs – and have a whirl on their rides including, Lost Kingdom, Critter Creek and Little Africa. The perfect day out to visit a Winter Wonderland and have extra fun with the rest of the attractions.
Book tickets here
Winter Wonderland Hyde Park, London
Where: Hyde Park, London
When: 19th November 2021 – 3rd January 2022
Price: from £5.00
Featuring the largest outdoor ice rink in the UK, the world's largest transportable observation wheel, and an array of stage, circus and ice shows, this event is as big as they get and it has rightfully earned its place as the flagship Winter Wonderland in the country. As well as Santa Land, a magical time to meet the jolly man himself.
Book tickets here
Secret Christmas at KidZania
Where: KidZania, London
When: from 1st December 2021
Price: Infant (0-1) free, Child (1-4) £10.00, Child (4-14) £33.00 and Adult (15+) £16.00
Make this Christmas one to remember with a tree-mendous trip to KidZania! A secret Christmas package is the one to look forward to this year with lots of festive activities to keep your kiddies entertained and feeling merry! Entrance to the Secret Christmas area, includes 6 additional activities for you and the kids, seats in the theatre to watch the Cinderella pantomime, exploring the main KidZania area for up to 3 hours, as well as enjoying a hot drink and Christmas treats! But that's not all, your little ones can enrol in Elf School and learn how to design the perfect toy in time for Christmas, sing along to carols, design their own Christmas cookies and dance to the beat in the Nutcracker parade. The kids can also visit the H&M Studio and design costumes for the Cinderella pantomime, how exciting! There are so many Christmas activities to choose from, your kiddies will have a magical time!
Book tickets here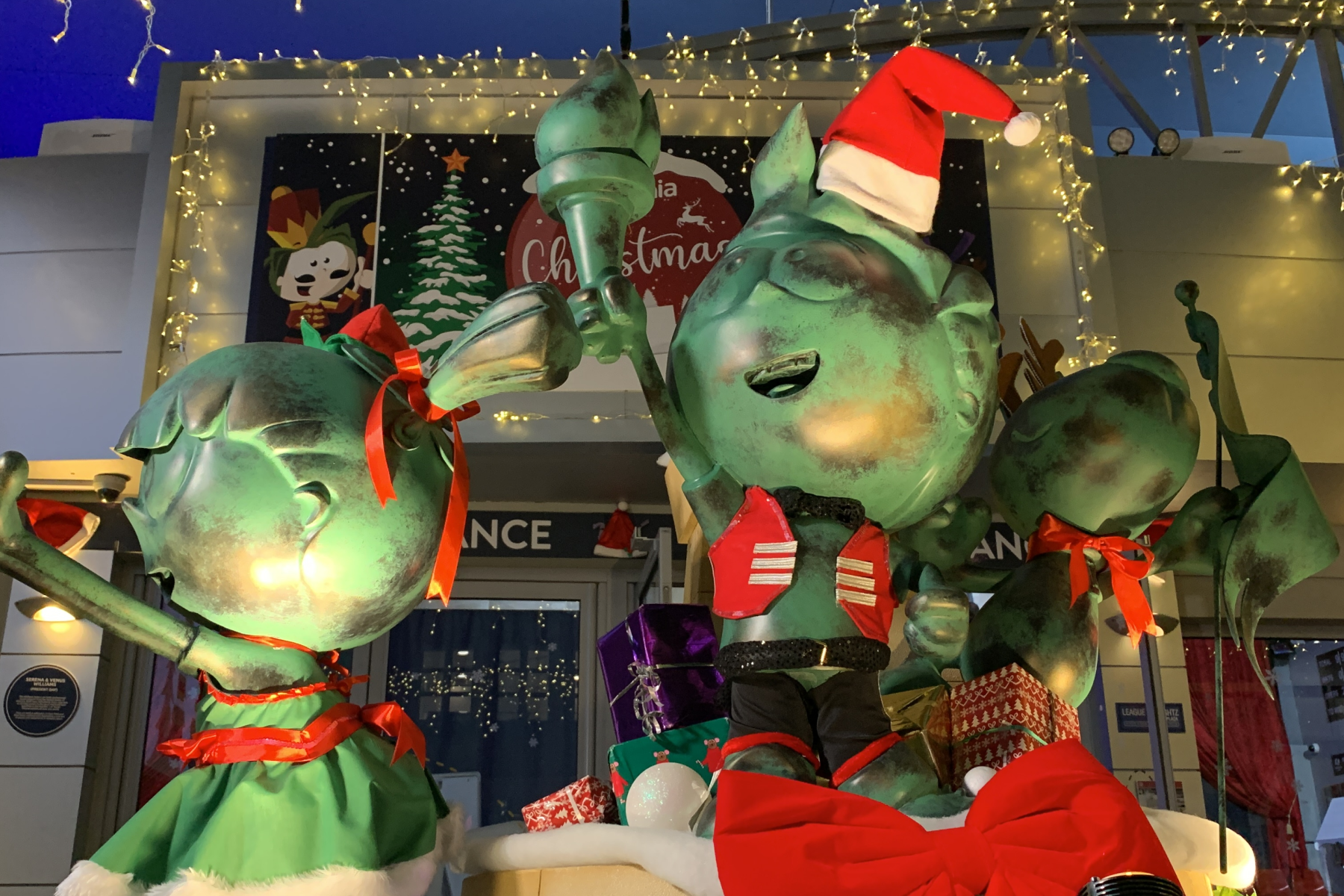 Silcock's Winter Wonderland
Where: EventCity Manchester
When: 4th December 2021 – 2nd January 2022
Price: Child (under 3) free, Child (under 16) £32.00 and Adult £32.00
Attend the unmissable, magical, festive family fun indoor Christmas theme park! With over 50 family rides and attractions, there are lots to do and the family definitely won't get bored. And of course, you'll be able the meet Santa Claus, his reindeer and the opportunity to visit his Toy Store.
Book tickets here
Winter Funland, West Midlands
Where: NEC, Birmingham
When: 9th December 2021- 2nd January 2022
Price: Standard ticket is £23.50
Winter Funland is a magical event for the kiddies and all those who love Christmas. It's the largest indoor fairground in the UK, how amazing is that? Where there's fairground rides, an ice rink, a festival circus and many more festive activities!
Book tickets here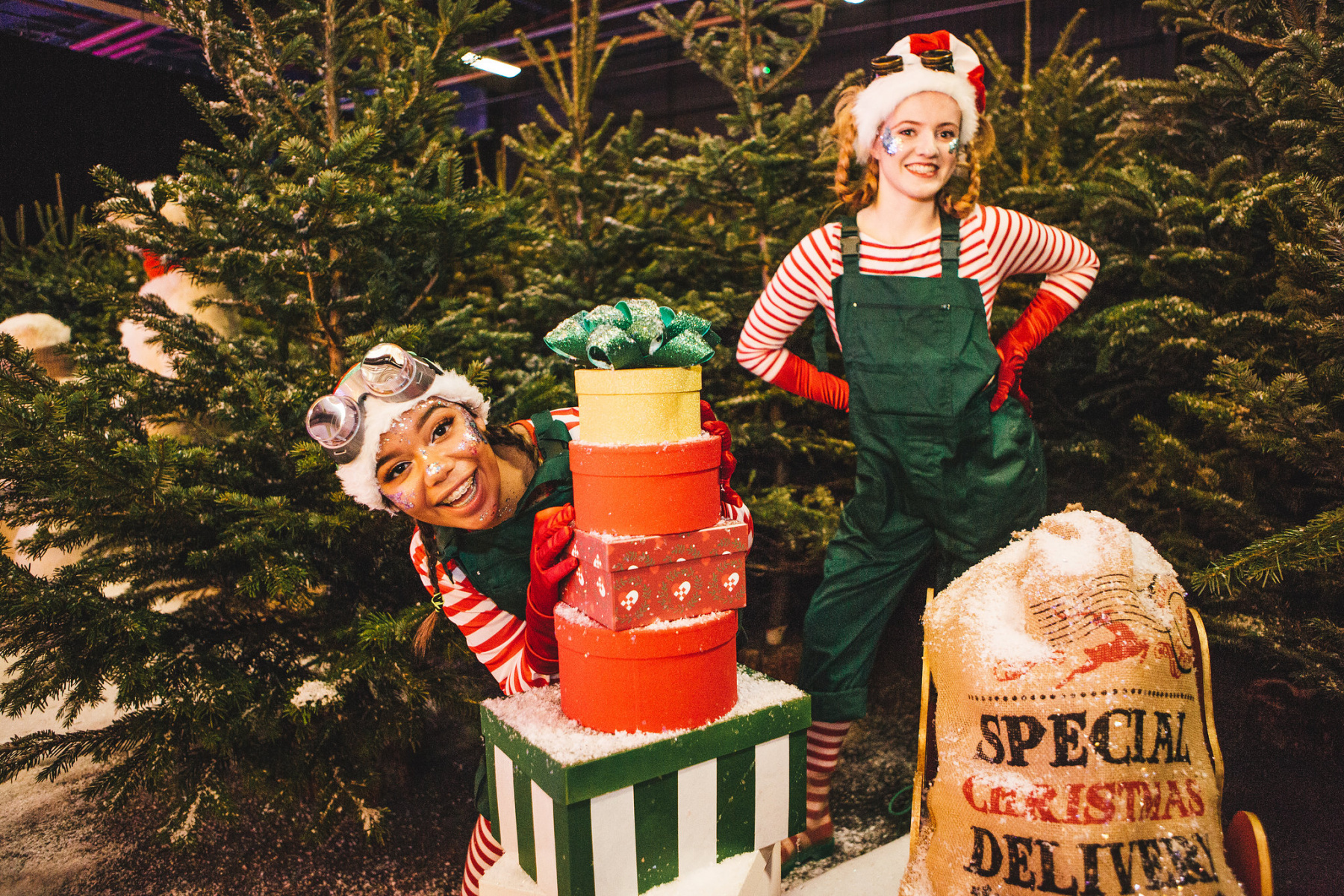 Santa's Winter Wonderland
Where: Snowdome, Tamworth
When: 13th November 2021 to 2nd January
Price: Child and Adult £10.95
Visit Santa's festive extravaganza at the Snowdome this year. Returning this year, with glistening snow, a new larger theatre experience, real animals and a new winter wonderland show. It'll be a day to remember and an exciting activity for the whole family.
Book tickets here
Yorkshire's Winter Wonderland
Where: York Designer Outlet, York
When: 19th November 2021 to 9th January 2022
Price: Child £10.95 and Adult £11.95
York's favourite festive event is back. Providing you with a winter experience to remember, for all ages. But that's not all, there's also the largest outdoor ice rink in North England called The Ice Factor and it's real ice too! There's plenty of festive treats to warm you up and a Vintage Faunfair with lots of rides for all ages.
Book tickets here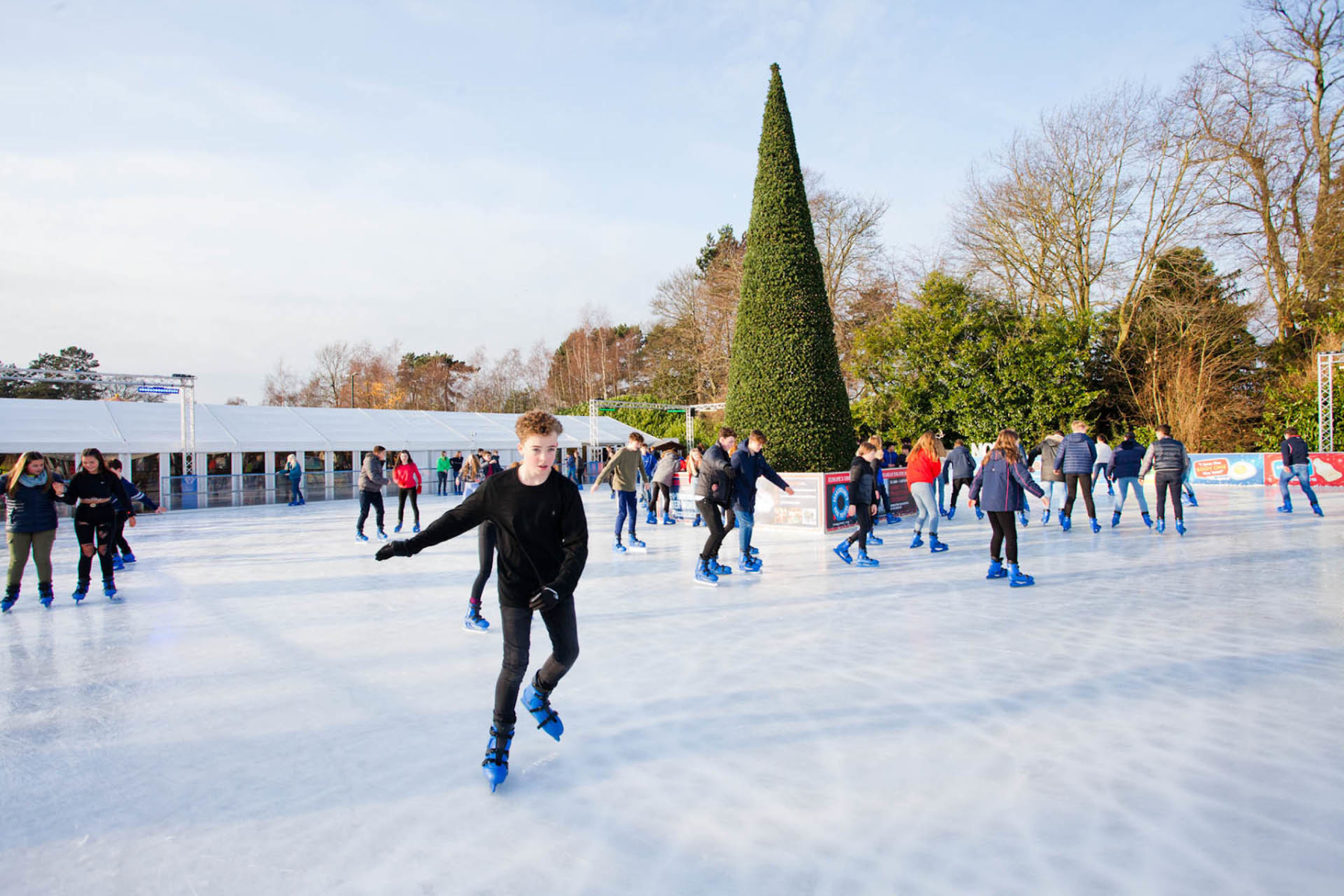 Cardiff's Winter Wonderland
Where: Castle Grounds, Cardiff
When: 16th November 2021 to 2nd January 2022
Price: Child (3-16) £10.00 and Adult £13.00
With Cardiff's favourite Winter Wonderland back, it's greater than before spreading across the city centre. Funfair rides, festive food and an ice rink with a 150m Ice Wall will be situated within the Castle grounds, suitable for all ages and abilities. So, get your skates on!
Book tickets here
Waterfront Winterland
Where: Waterfront, Swansea
When: 12th November 2021 to 2nd January 2022
Price: Child (3-14) £8.00 and Adult (15+) £10.50
One of the best ice skating rinks in Wales has returned with the Waterfront Winterland in Swansea! Skate through the trees on the Ice Walk and immerse yourself in the Christmas spirit. As well as indulging on Christmas treats and having a ball on funfair rides!
Book tickets here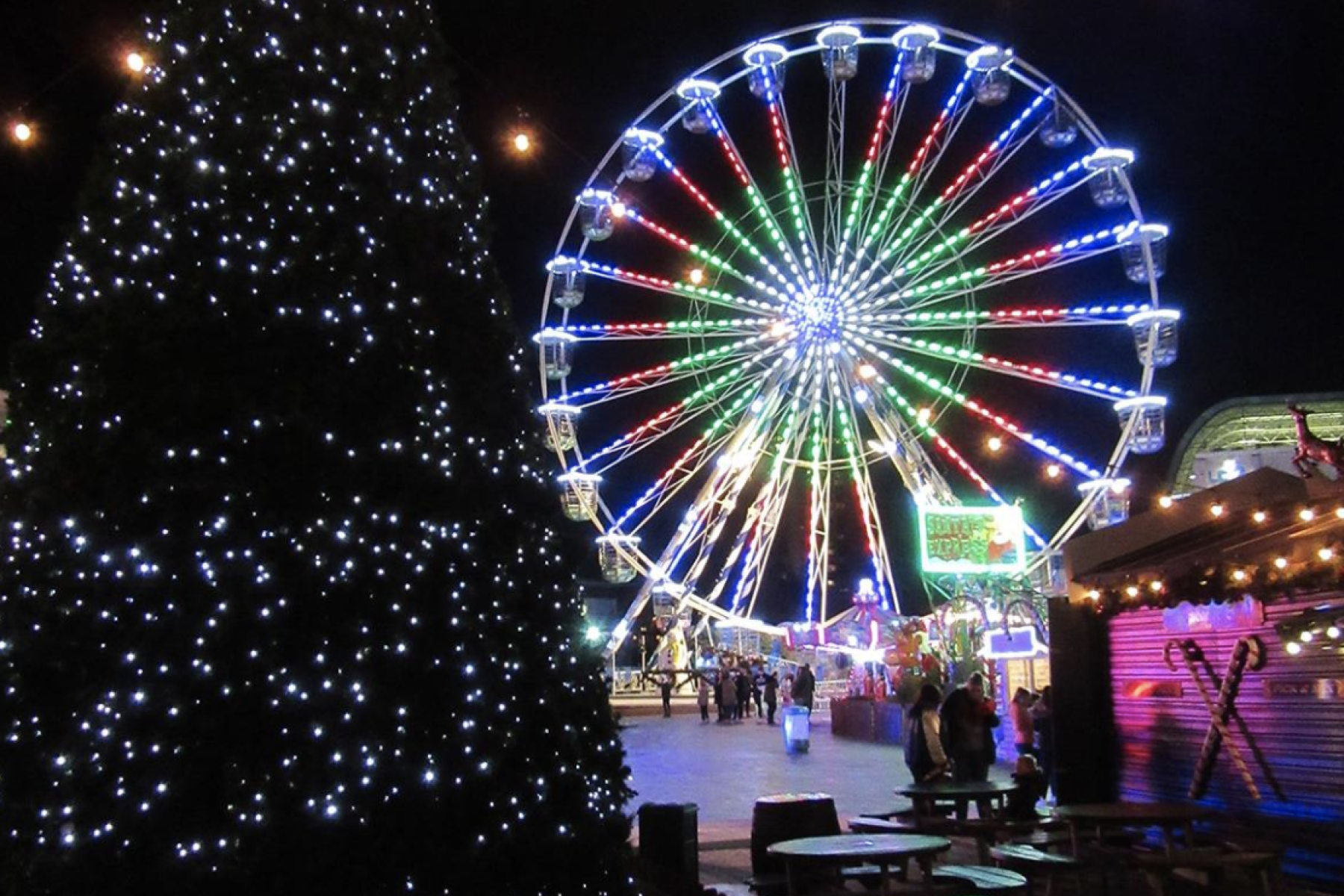 Essex Christmas Wonderland
Where: Garon Park, Southend
When: 10th – 31st December 2021
Price: Free entry to the Wonderland, but tickets can be purchased for one of the events
There's something special happening at Garon Park this year, with the Christmas Wonderland! Watch the night skies illuminate with Christmas lights, enjoy festive and tasty food. Have a skate on the ice rink, have a whirl on the fairground rides too! Make it a day to remember.
Book tickets here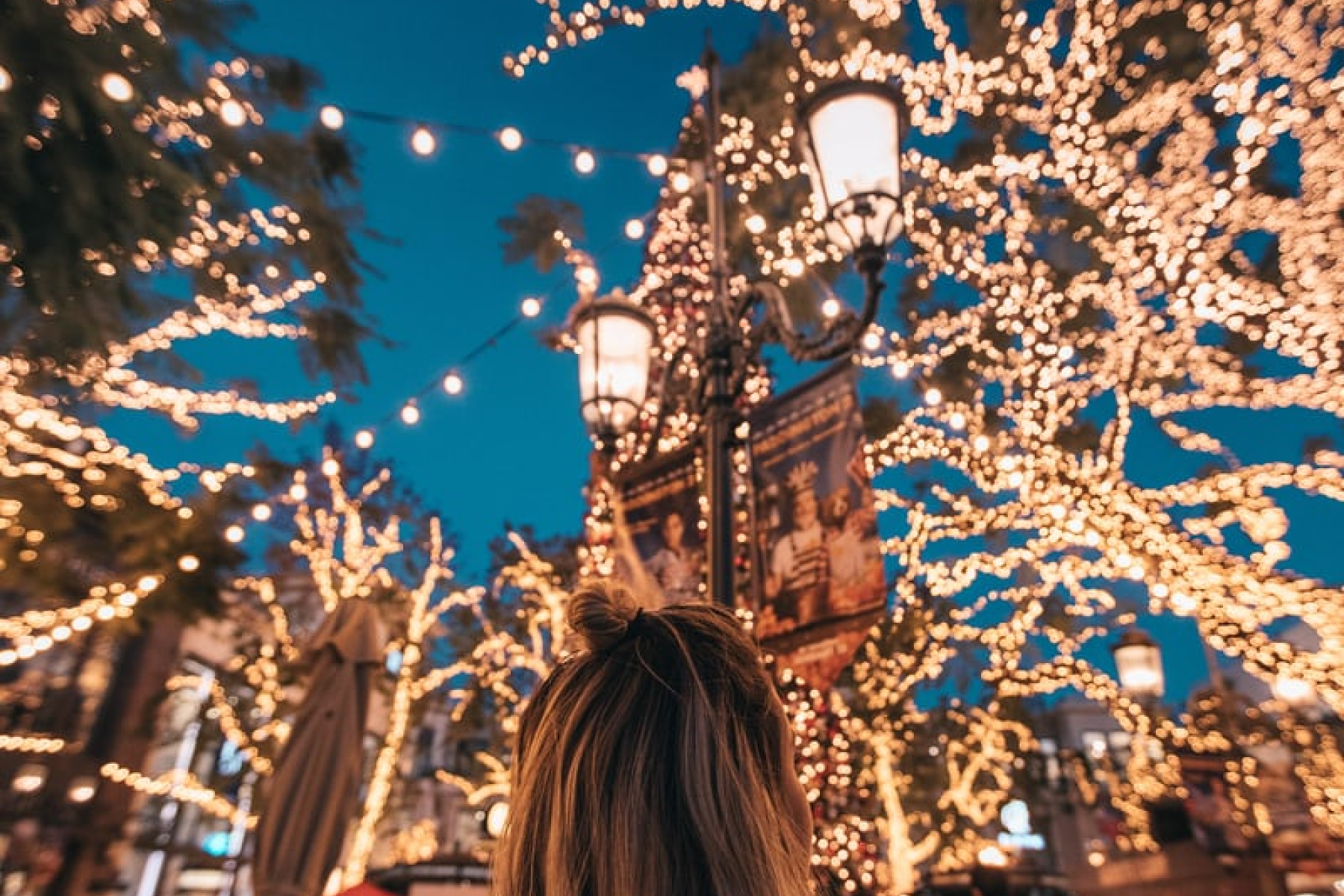 Enjoyed this list of the top Winter Wonderland events in 2021? Check out these ideas for the festive season here:
Best Christmas days out | Best Santa's Grottos | Best ice skating rinks in the UK | Best Christmas Markets